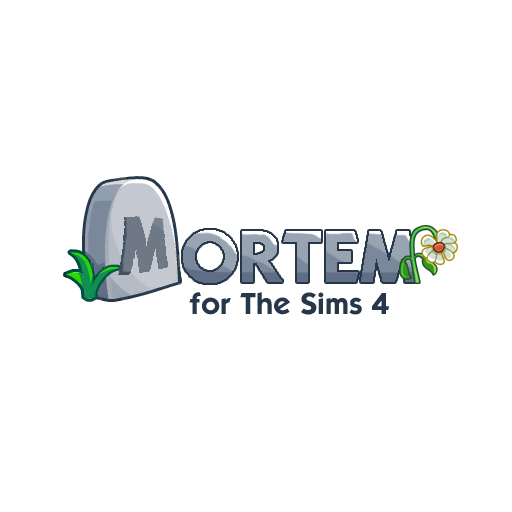 (Public) Mortem
MOD SUMMARY
A new mod project that will introduce the realities of death to the game in a way the Sims has never touched on because it is not a positive experience. However, without this experience, this Sims itself lacks the true depth of a life simulated.
Mod Guide
https://www.simrealist.com/mortem-mod-guides-and-strategies
Changelog
https://www.simrealist.com/mortem-changelogs

THE MORTEM PROCESS
Once this mod is in-game, your Sim will no longer go straight into an Urn/Tombstone after the Grim Reaper does their thing. In fact, the Grim Reaper will no longer be present in the physical plane, meaning no bargaining to bring a Sim back from the dead. Just the cold, hard truth that the Deceased is no longer with them.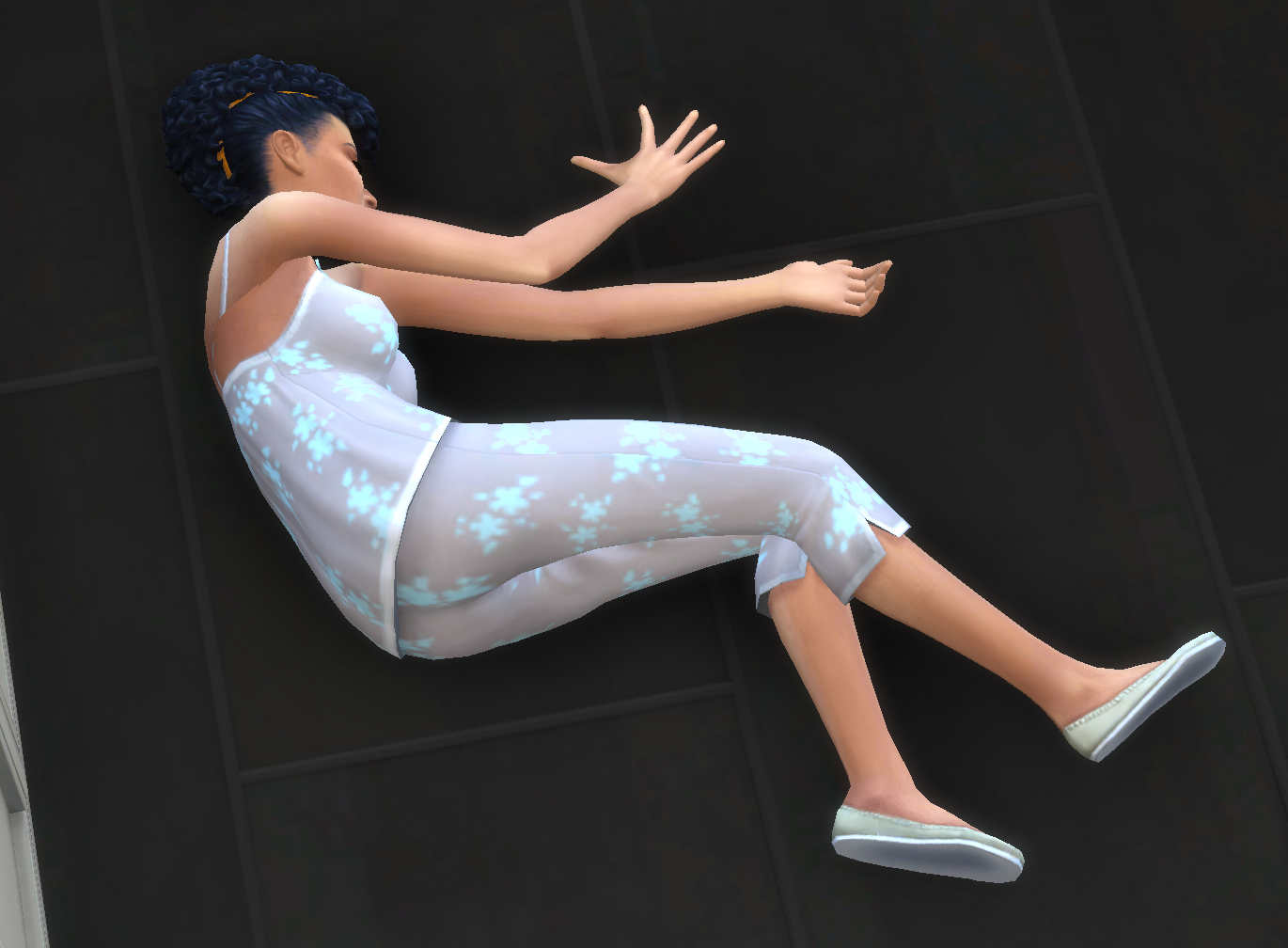 With that, the Deceased's body will remain until another Sim calls Emergency Services by way of their cellphone in the Household menu with the "Report a Death" option. If you have SNB-Bills in-game as well and the remaining Sims in the household do not have cell service, a Sim nearby in the neighborhood will be pushed to the Deceased's location to call for the family.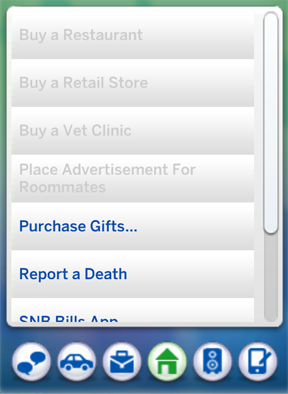 Once the Medical Examiner arrives, he will start taking notes and taking pictures of where the body was found. When finished, the M.E. will put the Deceased in a body bag and send them off to the Morgue for final examinations, at that time the M.E. will ask who should be the Executor to contact once done. Please be sure to click "Yes," if you want to continue with the Mortem process. If not, the body will be taken by the M.E., and your Sim will never get a chance to bury them or say goodbye.

By saying "Yes," you will then select the Executor, who will handle all "Funeral" arrangements. This Executor will drive everything until the very end. From getting a Condolence Visit from their friends (must have at least two friends for this to occur) to getting the call from the M.E. about final examinations being completed, and finally setting up the Memorial Service so that everyone can appropriately grieve or mourn the Deceased Sim.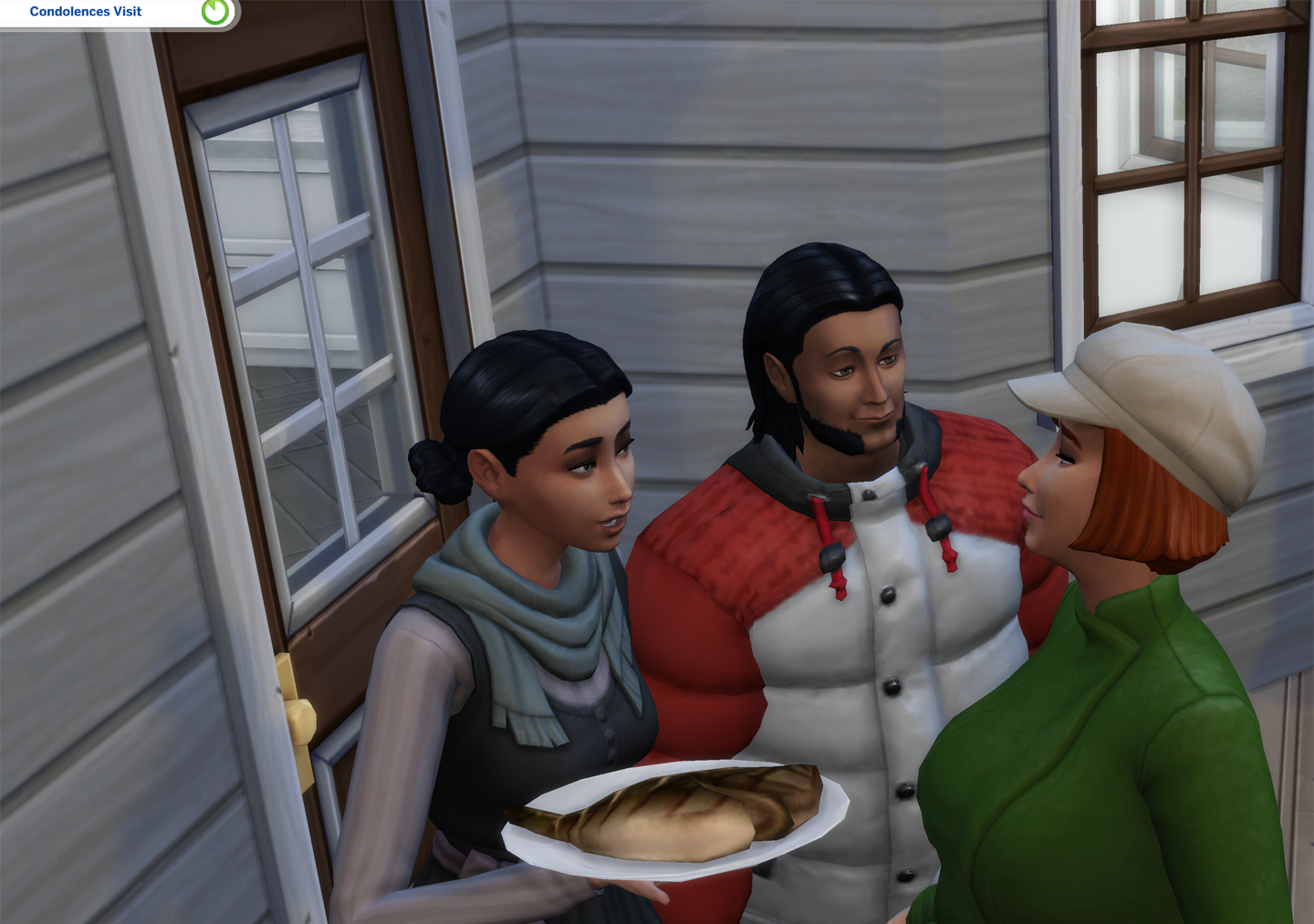 After a day or two, the M.E. will call the Executor to let them know that the final examination is complete, and they can call the Funeral Home to make arrangements for either a Burial or Cremation. If you plan on doing a Burial, please be sure to have space on your property to put the tombstone for proper grieving!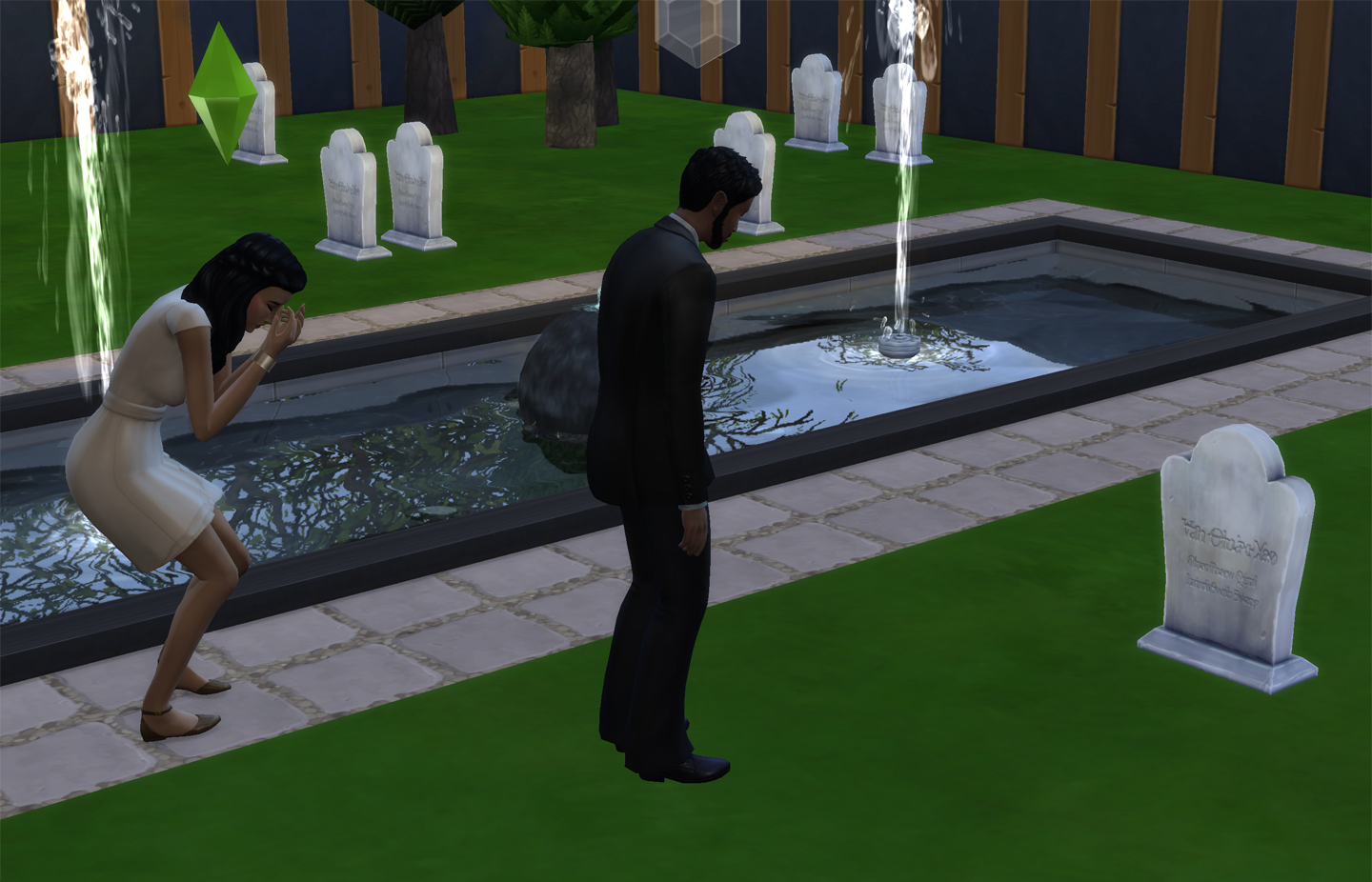 Once arrangements are made, it is up to the Executor to set up a Memorial Service by way of a Social Event. This includes receiving the deceased back from the Funeral Home for burial or placed somewhere on the Lot as an Urn once the Funeral is complete, eating food, or fellowship with others who came to pay their respects to the family and honor the Deceased. The entire process allows a Deceased's loved ones to come to terms with the loss of someone they cared for and will miss dearly, resulting in a Peaceful Closure. Failure to complete this goal event will result in Unending Grief. Don't forget to release the Deceased Sim's spirit to the Netherworld, or they will be trapped as a ghost!
Do I need to activate this mod for it to work?
No, as soon as you load up a save, this mod becomes active in that save. No action required.
What if there is a One Sim Household?
If a Sim should pass and leave no other household members, their body will be placed in a body bag for a passing Sim to call Emergency Services. Or you can load up another Household who knows the Sim and go through the Mortem Process from that Household.
Is there a Funeral Home Venue with a Cemetery I can use?
Right now we don't have a formal one that the mod recognizes. The only way to experience this at the moment, would be to make one as a Residential Lot with "Funeral Home workers" living on the premises. The Executor will then need to know them so to use their "home" as a place for the Memorial Service. Just be sure to not make one of the "workers" a guest if you plan on making them a Caterer. I will be releasing or making available my temporary Funeral Home with this mod and the Caretaker Household who can fulfill these requirements at some point.
I have a suggestion on making this mod even more, where do I leave that suggestion?
Please post your suggestions while this mod is in Development, in our Discord channel - #mortem (https://discord.gg/W8Erfqu)
What other features are you looking to add to the addition?
We have a few additions we plan on looking into, which are listed below. However, if there's great interest in this and Patron requests for certain features to be added we will look into adding more in the future.
Morgue and further Compatibility with Sacrificial's Extreme Violence mod for unnatural causes of death.
Funeral Home Venue
Estate Management with Last Will and Testament
Bereavement Leave from work and school
Life Insurance
Compatible With:
Patch 01/21/21 PC: 1.70.84.1020 / Mac: 1.70.84.1220
Conflicts/Issues:
If you move out one Sim to a new household, that new household will not retain Mortem data. The prior household will keep this data. If the Sim moving out was registered as the Executor, this new update will ask you to assign a new Executor when you load the prior household back up.
3rd Party Death Mods or Mods that cause Death: The only thing is that there isn't a death animation for some of these in place, so the deceased Sim may drop dead, get up for a moment, and then go into a body bag. You will need to click the body bag to do the Emergency Call so the M.E. can come and take the body. Any mass murders within a household won't run as smoothly since you will have to call for each body. And the first Executor selected will be the Executor for all the deceased, so will the funeral decision apply to all.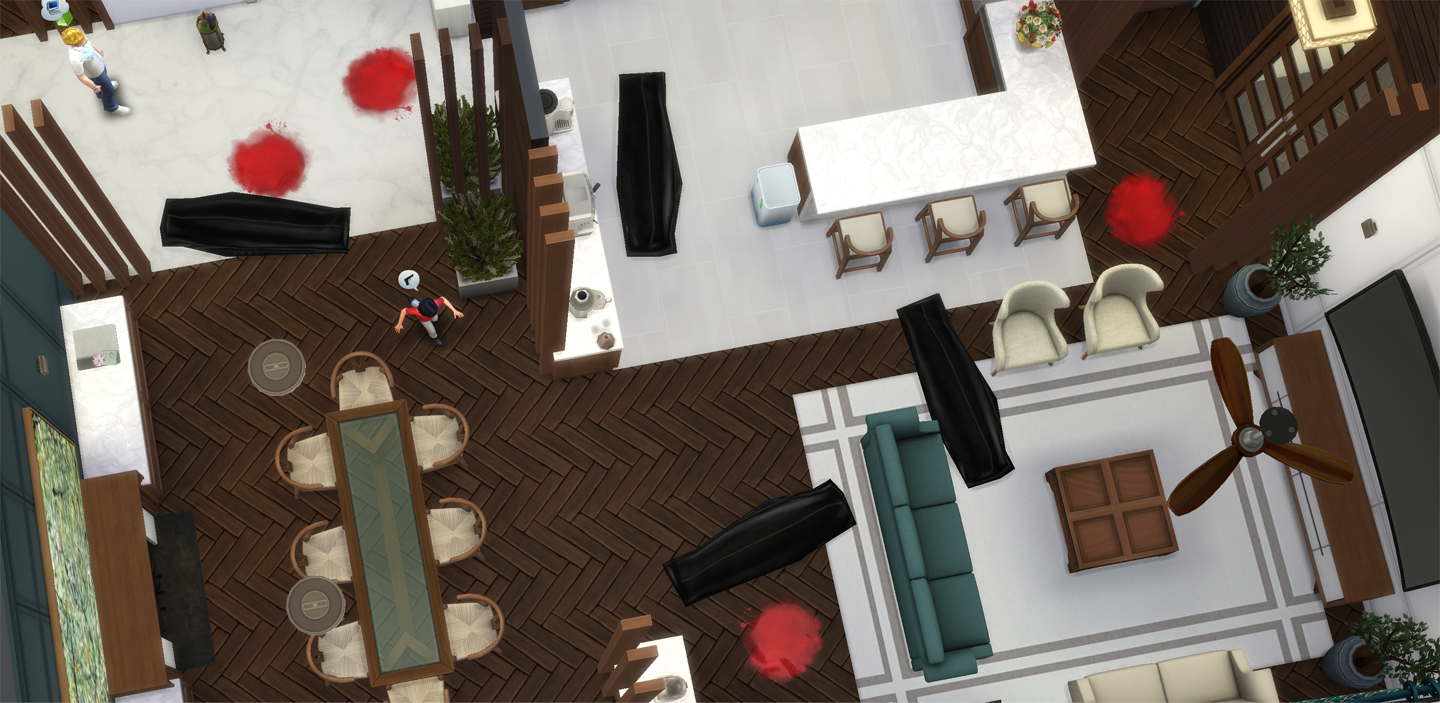 Credits:
STRINGS INCLUDED:
Chinese - Simplified
Chinese - Traditional
Czech
Danish
Dutch
French
German
Italian
Korean
Polish
Portuguese
Norwegian
Russian
Spanish
TOOLS USED:
Zerbu: Mod Constructor (V4)
Mod Support:
Mod Support:
If you are experiencing this issue with this mod, please head over to our Discord server channel: #simrealist-mod-support (https://discord.gg/W8Erfqu).
| | |
| --- | --- |
| Updated | 1 day ago |
| Status | Released |
| Category | Game mod |
| Release date | Mar 28, 2020 |
| Authors | SimRealist, Victor Andrade |
| Tags | death, funeral, mortem, simrealist, the-sims-4-mods |
| Asset license | Creative Commons Attribution_NonCommercial_NoDerivatives v4.0 International |
| Average session | A few seconds |
| Languages | Czech, Danish, German, Spanish; Latin America, French, Italian, Korean, Dutch, Polish, Portuguese (Portugal), Russian, Chinese (Simplified), Chinese (Traditional) |
| Links | Blog, Patreon, Support, Twitter |
Download
Click download now to get access to the following files:
SimRealist_-_Mortem_0.1.7.1.zip
3 MB
SimRealist_-_Mortem_0.1.7.1 (Traditional Chinese).zip
3 MB