(Patreon) FlowFit
Update History
07/02/23
Mod Summary
This mod enhances the fitness experience for Sims in the Sims 4. Bringing to life some of the common activities we do in everyday life to get in shape and become healthier.
Summary of Changes
We added/changed the following:
NEW OBJECTS: Bringing in an Elliptical, Rower, Climber, and a new Treadmill as a first step towards expanding the FlowFit experience
COMING SOON! - FlowFit Cycle

FlowFit Ellipticore
§1,275
The Ellipticore is the ultimate elliptical machine for anyone looking to get a full-body workout from their home. With its sleek design and advanced technology, the Ellipticore is perfect for those who want to stay fit and healthy without having to go to the gym.
FlowFit Row
§2,250
The perfect way to stay fit and feel like you're on a relaxing rowing trip at the same time! This machine is so realistic you'll swear you can hear the sound of water lapping against a boat. But don't worry, there's no chance of getting seasick on this machine - just a great workout and a lot of laughs when your friends ask why you're singing "Row, row, row your boat" at the gym. Plus, with adjustable resistance settings, you can choose to row upstream or downstream depending on your mood. So hop on board, and let's row our way to fitness!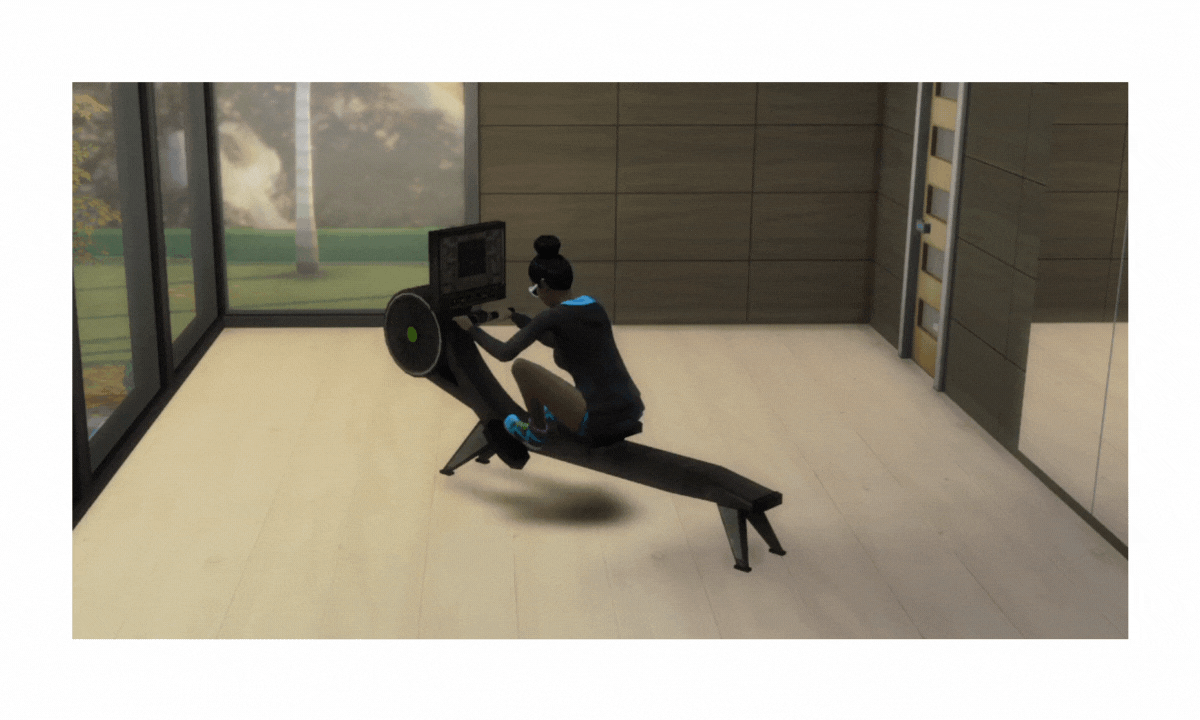 FlowFit Summit
§3,500
Introducing the Summit Climber, the ultimate workout machine for those who love to climb but hate the cold! With Summit, you can now climb the highest peaks from the comfort of your living room. No more frostbite, no more altitude sickness, just pure, unadulterated climbing fun!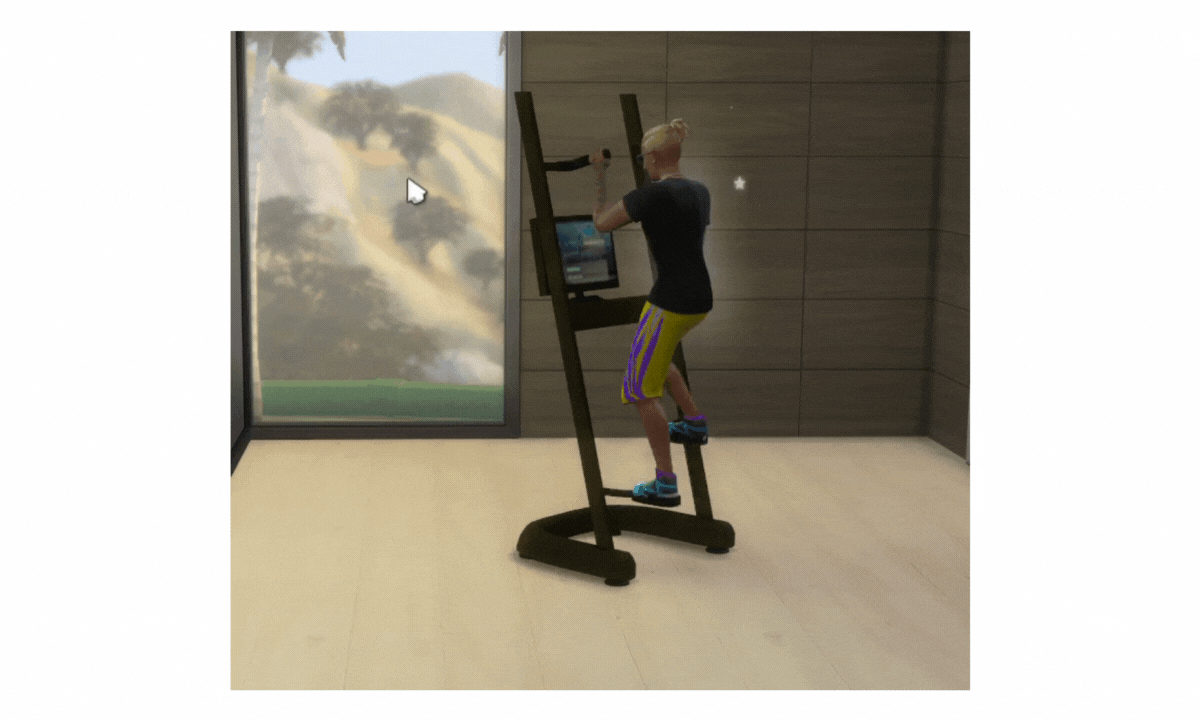 FlowFit Tread
§3,500
Hop on the latest and greatest that the fitness industry has to offer with the FlowFit Tread! This simple yet advanced fitness equipment will help you reach new heights in your fitness journey. It will help you climb every mountain, I mean hills. It will help you ford every stream or, ya know, rivers...allow you to follow every rainbow. Maybe there's gold on the other side? Till you find your dream of a fit new you! I mean, we can all dream, right?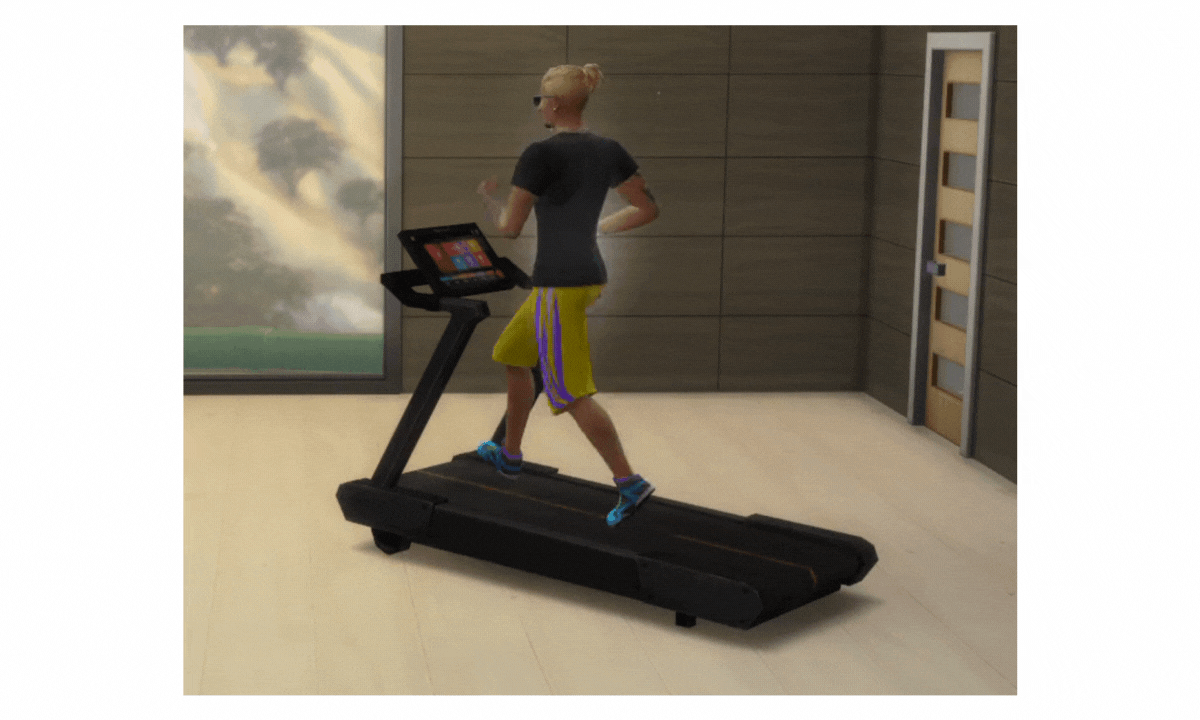 FAQ
Do I need to activate this mod for it to work?
No, as soon as you load up a save, this mod becomes active in that save. No action is required.
I have a suggestion for making this mod even more, where do I leave that suggestion?
Please post your suggestions while this mod is in Development in our Discord channel - #patrons-forum (https://discord.gg/x6bFyNT)
Compatible With:
Patch 09/05/2023 PC: 1.100.147.1030 / Mac: 1.100.144.1230
Conflicts/Issues/Notable Items Observed:
None that hasn't already been noted.
Credits:
TOOLS USED:
Zerbu: Mod Constructor (V4)
Blender
Download:
FlowFit is currently only available for patrons. Become a patron to get access to the download.
FlowFit will be publicly available for non-patrons on September 30th.
Mod Support/Assistance:
If you are experiencing an issue with this mod, please head over to our Discord server channel: #patreon-mod-support (https://discord.gg/97hyxrM). DO NOT PUT SUPPORT QUESTIONS IN THE BELOW COMMENT SECTION! The Comment Section is more for feedback.
To connect your Patronage to Discord, please follow these instructions: https://support.patreon.com/hc/en-us/articles/212052266-Get-my-Discord-role