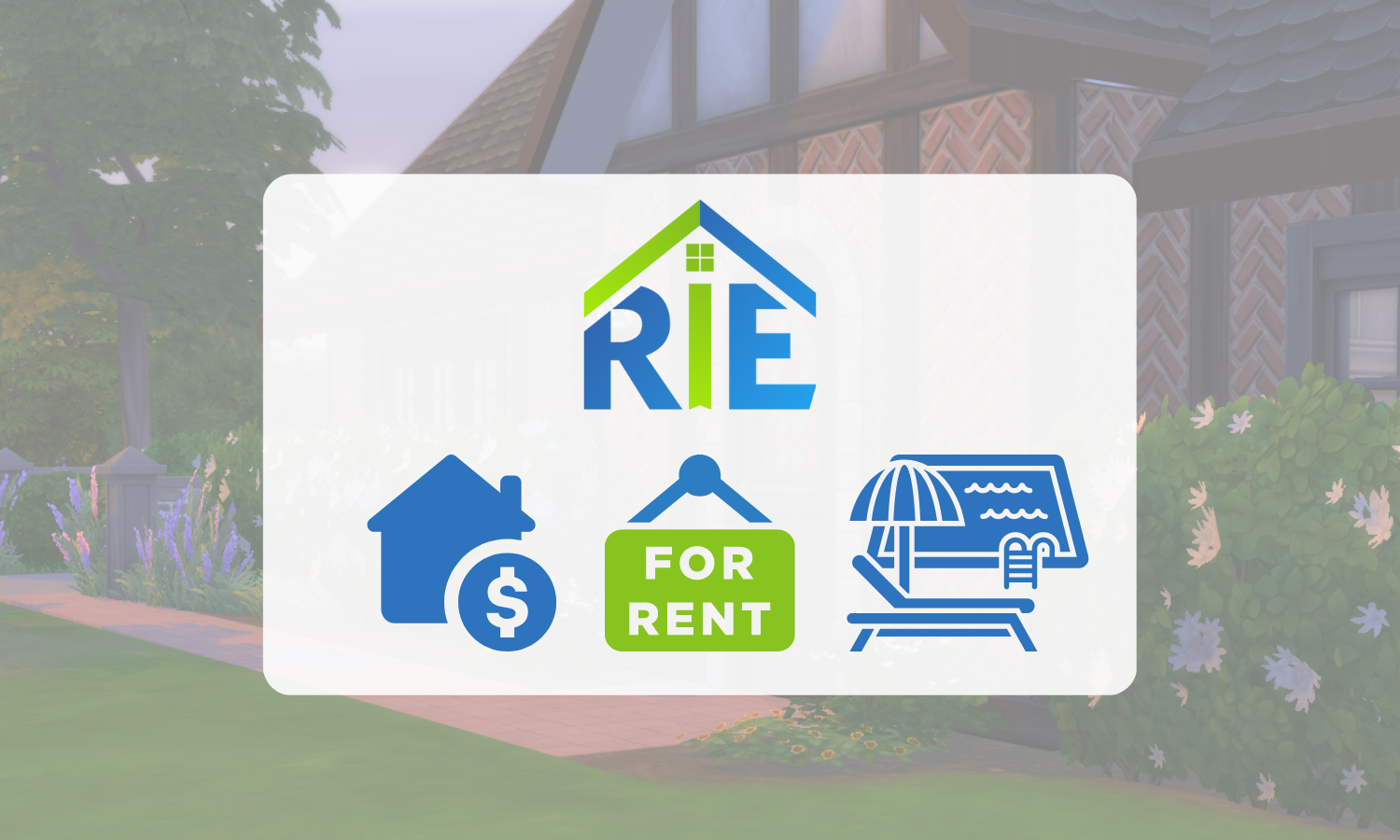 (Public) R|E
Mod Summary
This mod revamps the real estate market in the Sims 4 and expands upon the buy/sell process to later connect with the Sims 4 Financial Center.
**IT IS REQUIRED TO HAVE SNB-BILLS DUE TO THE ABILITY TO OWN MULTIPLE PROPERTIES. PLEASE HAVE THE LATEST VERSION FOUND HERE (https://simrealist.itch.io/snb-bills).**

Summary of Changes
We added/changed the following:
Rental Property Management: For that time in your Sim's life when they own multiple pieces of property and would like those properties to start working in their favor, this update brings in additional functionality to make that happen.

Landlord Tenancy Management: This update adds support for not only rental property but also a foundational tenant experience. In other words, this is just the beginning of what we plan to add to the Tenant Experience. This update is focused chiefly on the Landlord side of the equation.
Enhanced Tenant Experience: Not only can your Sim rent out properties, your other active Sims can rent from your Landlord Sims.
Added Moonwood Mill to the Real Estate Market with Werewolf Support: Would your Sim like to brave the unknown and live in the mystical land of Moonwood Mill? Well, you don't have to send them through the EA Move System in order to make that happen. This world has been added to avoid NPC Werewolf social interaction during R|E transactions.
Added Copperdale to the Real Estate market
Improved Negotiation Battles and Multiple Properties Ownership: Updated the existing Process for an all-around better experience based on feedback we received after our prior release.
Additional Appraisal Factors: Property values are about to be a lot more dynamic with more lot factors and additional neighborhood factors

In the last update, you met the Lewis Family. Well, Olivia is still in College, and Dr. Lewis isn't ready to move toward purchasing an investment property yet since he is still paying for College plus the home purchase and renovations done on the property. So while that is playing out, we will visit a newer family in town, the Garner Family.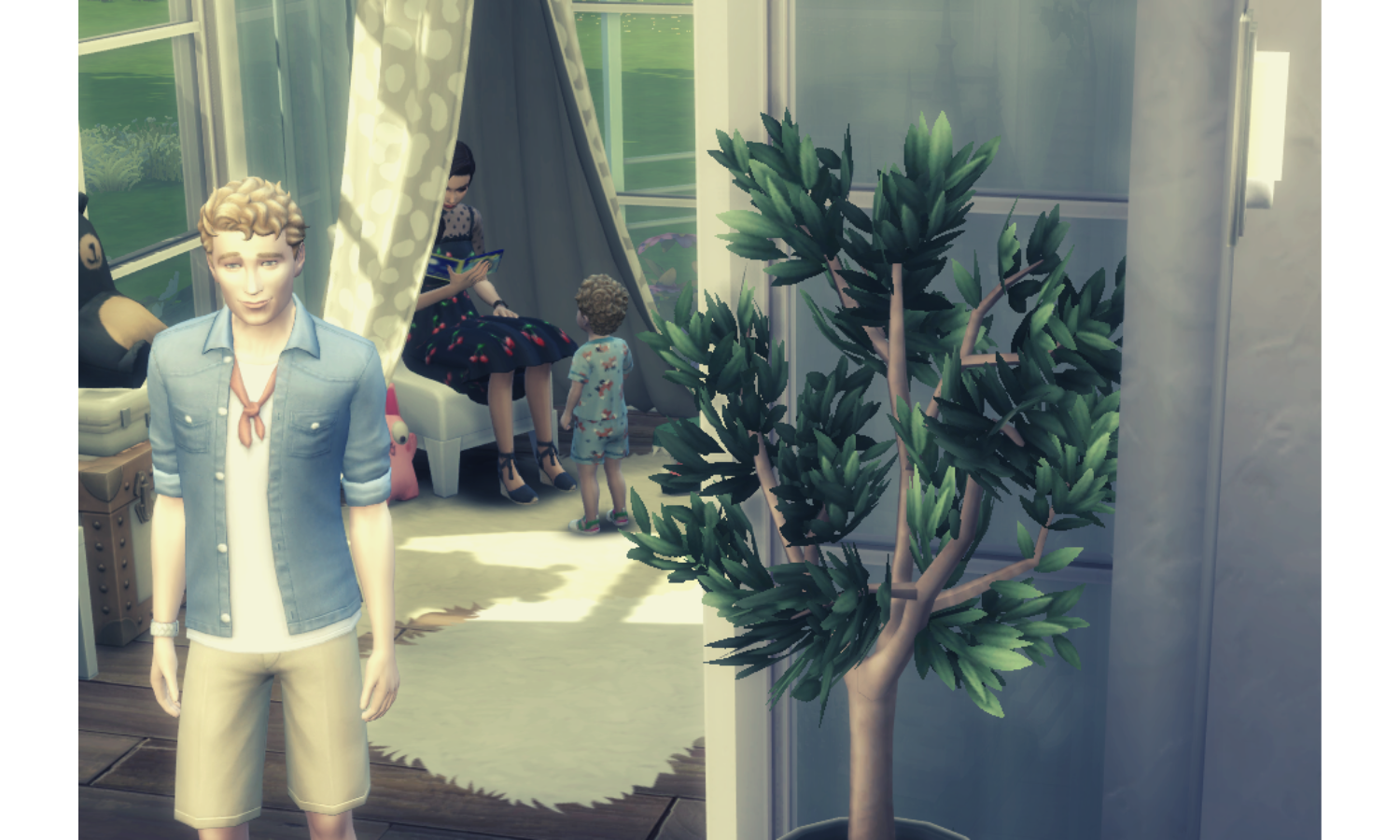 The Garner family is a young couple with one child and hopefully another on the way. Bryan Garner is considered Start-up Genius after a lot of hard work and missing out on a lot of his son's time as a baby and now toddler. At the current rank of his career, he is not needed in the office as much, so he will have more time to be involved as his family grows. With that being said, he needs additional income to make sure they can financially support a large family. This is a big aspiration for him and his wife Leanna to have a big family. So to make his aspiration supportable, he needs to expand his income, so Leanna doesn't need to work.
One day in the office, he heard someone mention this new way of getting additional income and possibly retiring early. This new way was called Rental Property Ownership. Before, major corporations, such as Landgraab Holdings Co, held all rental properties, and no individual could simply rent out the additional properties they were holding. Now, local legislation is opening it up for anyone to rent out their additional properties for primary or supplemental income! Bryan wants to jump on this asap before they welcome another baby to the family. He heads off to his local Financial Center to finance his first investment property.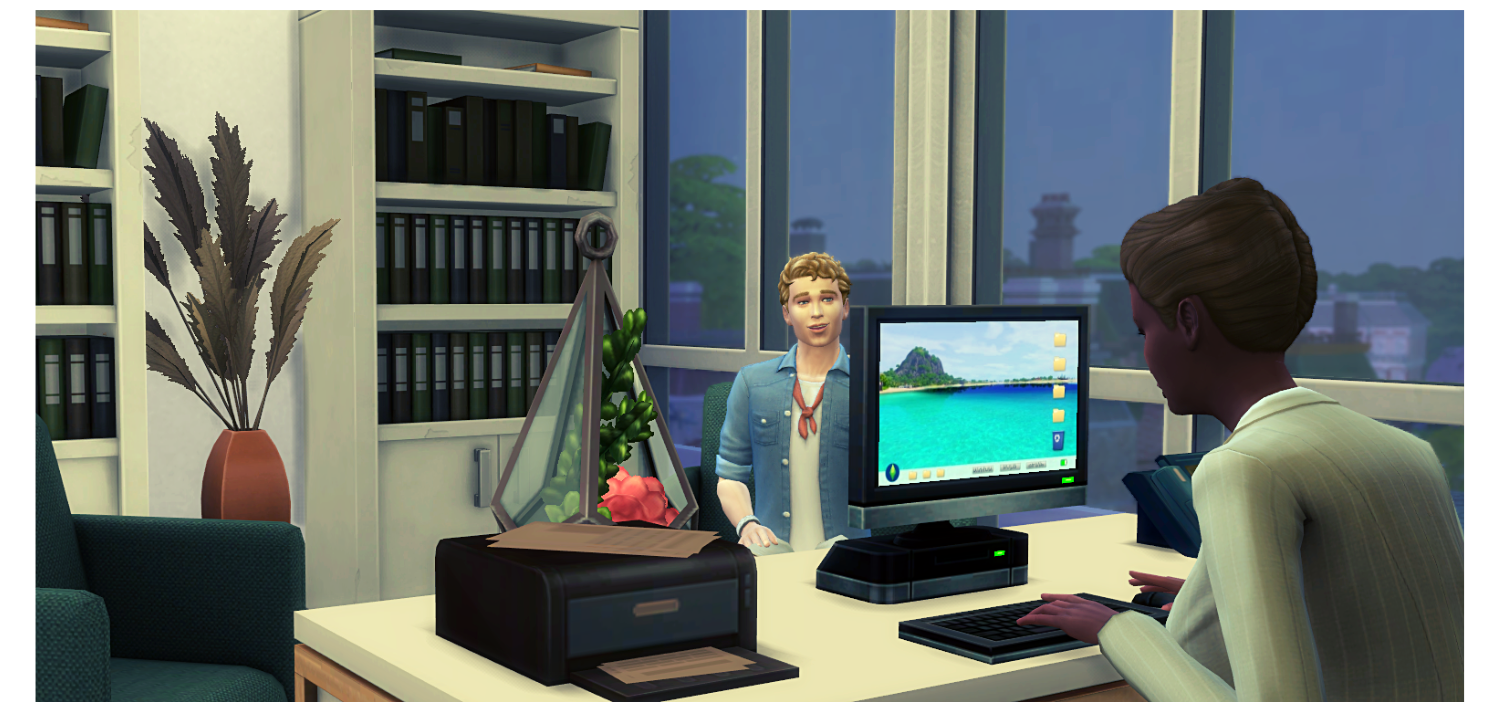 The Initial Process
Everything will appear normal when you first log in to a new game. You can buy or rent your Sim's first place as usual with EA prices. Existing saves will also have the same experience. R|E doesn't step onto the scene until you actively engage the Mod with its very own phone menu. This menu will allow you only to Hire a Realtor or Request an Appraisal for Home Lot at the beginning.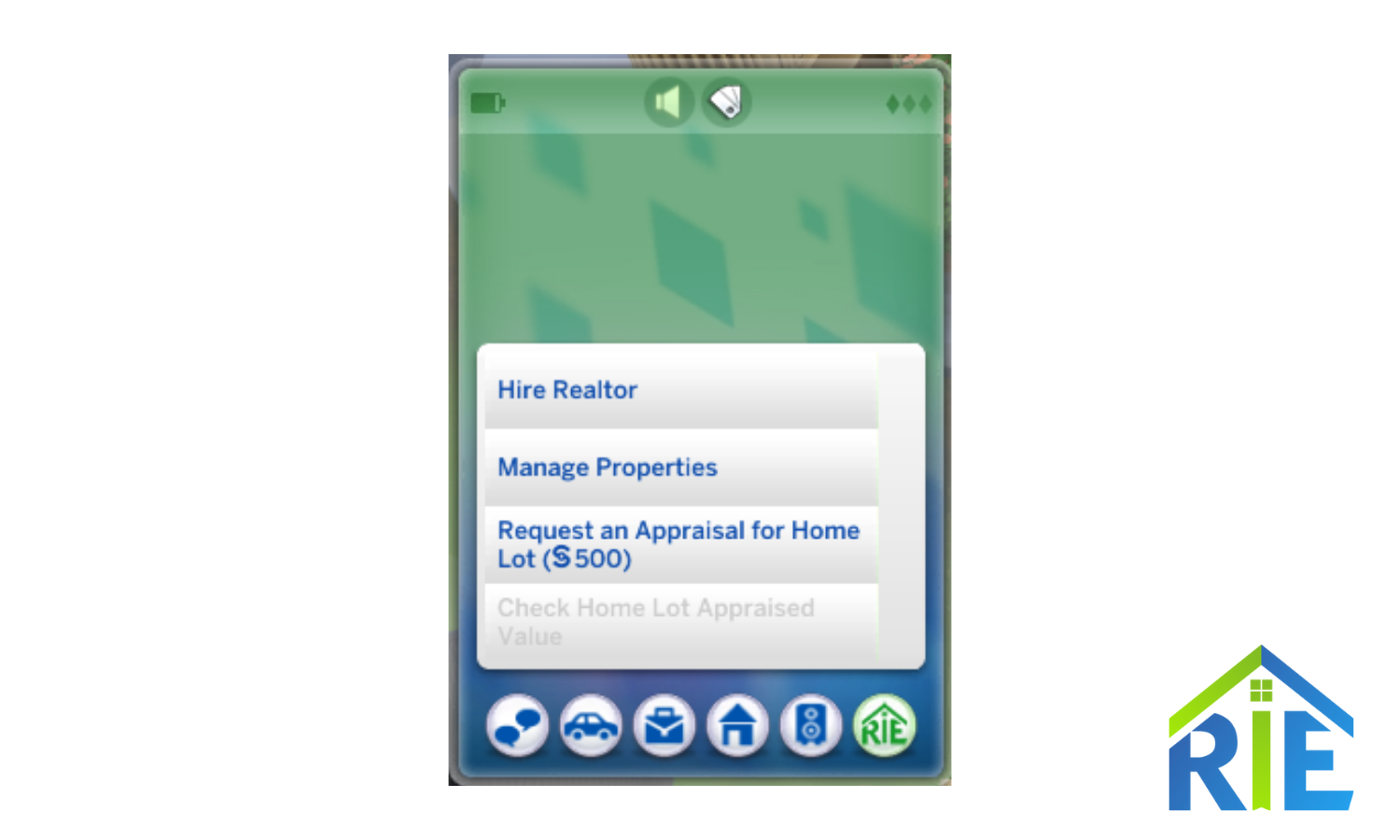 A Realtor will be on call to handle all your Real Estate Needs, whether that be to buy/sell a home or manage rental properties. Be careful which Realtor you choose. The better their Rating, the better the service expected. So if your Sim(s) can afford a good Realtor, I suggest you take the plunge and invest in one. They may actually save you money in the long run.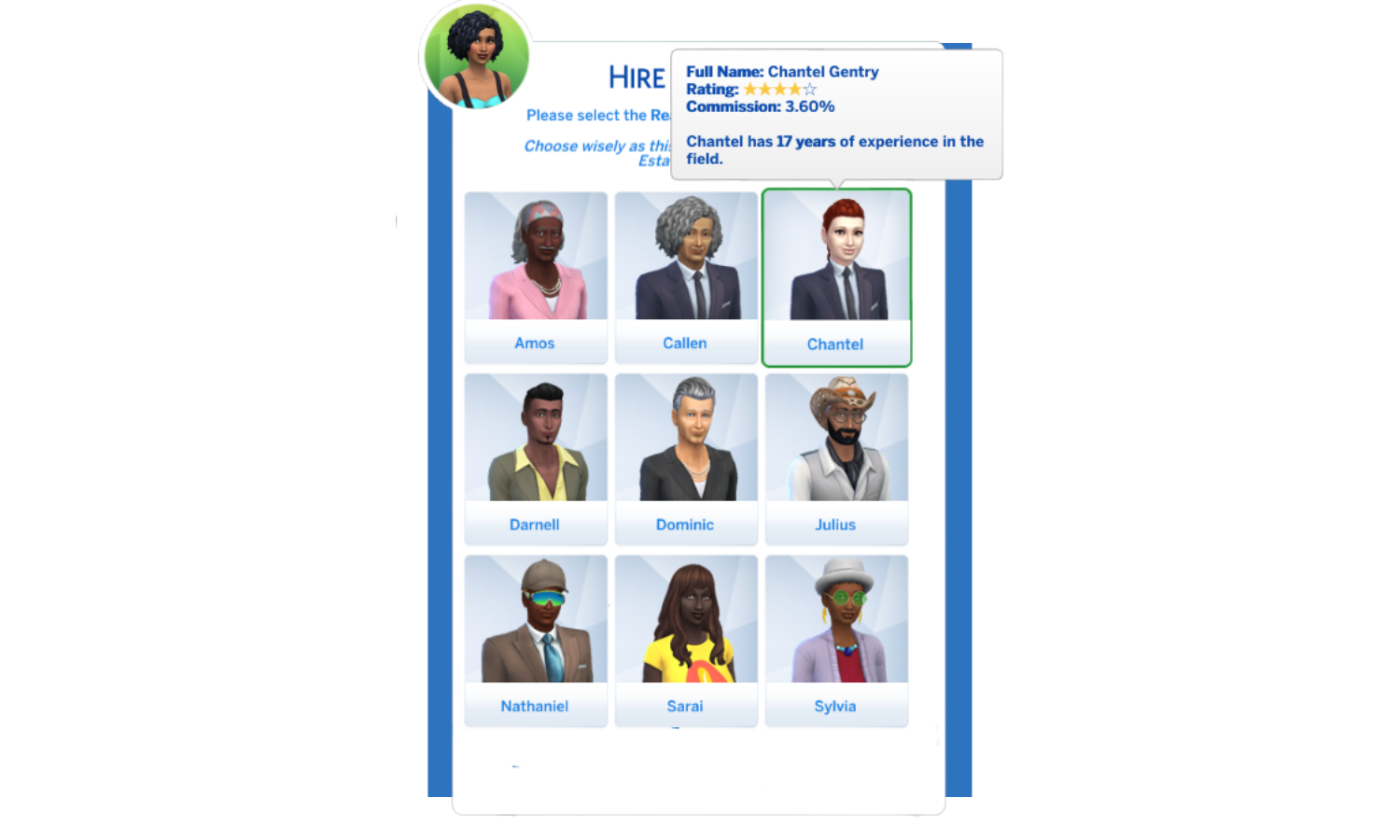 From there, you will want to set up your first Realtor appointment to set your House Wish List or Request an Appraisal of your Sim's current residence.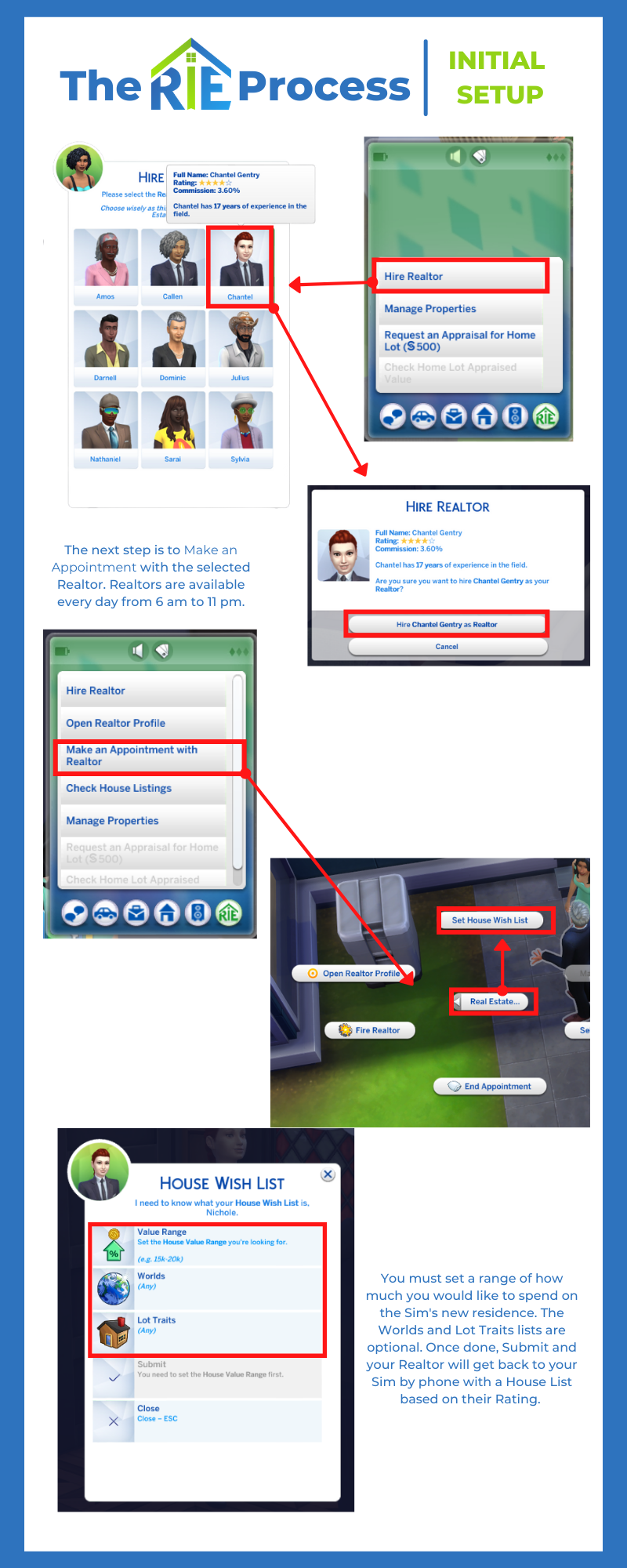 The House Listings Process
Once your Sim sets their House List during their initial appointment with their Realtor, the Realtor will respond with a potential list of houses/lots based on the set criteria. The follow-up call occurs according to the Realtor's rating (within 24 hours for Realtors with 3-5 stars and 48 hours for 1-2 stars). Two options will be made available after this call, Check House Listings and Request an Appraisal for Home Lot. These two options are critical if you plan on buying a new dwelling for your Sim.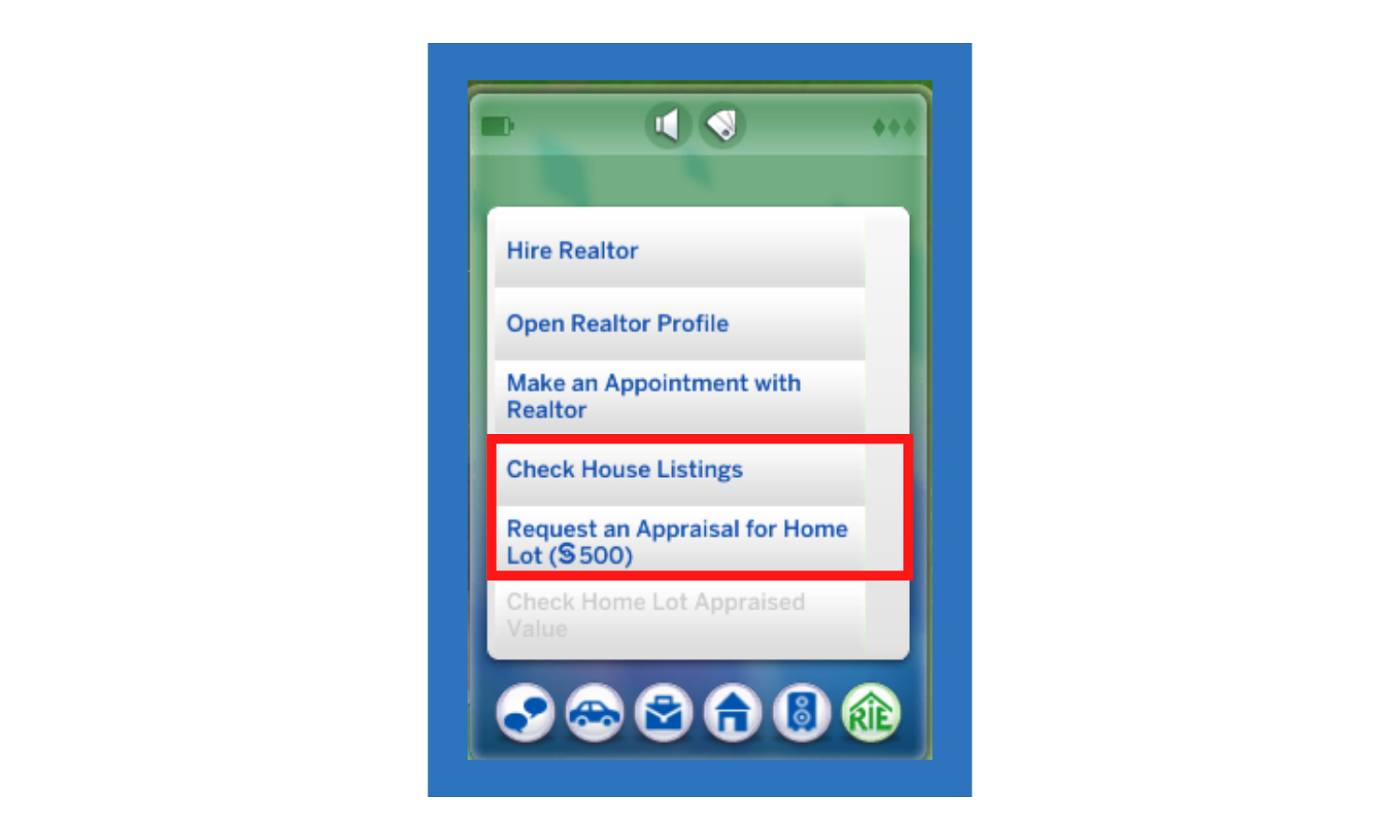 Within the Check House Listings option, you will have the opportunity to do the below interactions that will lead to closing a new dwelling/residence.

IMPROVED NEGOTIATION BATTLES AND MULTIPLE PROPERTIES OWNERSHIP
Some small but notable updates on the current Buying Process come with version 0.4. Those include:
Better mod memory on what Offer your Sim makes when they ask for the Sim's Realtor's Advice
No string name instead of the Sim's name showing up during the Closing Process
Secondary Homes are better recognized as actual Homes of your Sims so that interactions such as visiting with one Sim doesn't bring the whole Household or interactions within the house aren't deemed inappropriate.
CLOSING PROCESS
With version 0.2.0, you can now Split a Household with R|E through the Buy Process or Exchange Properties as additional Multiple Property Management functions. Exchanging Properties will allow your Sim(s) to purchase a new primary residence or additional properties with the sale proceeds from the property no longer owned when selected.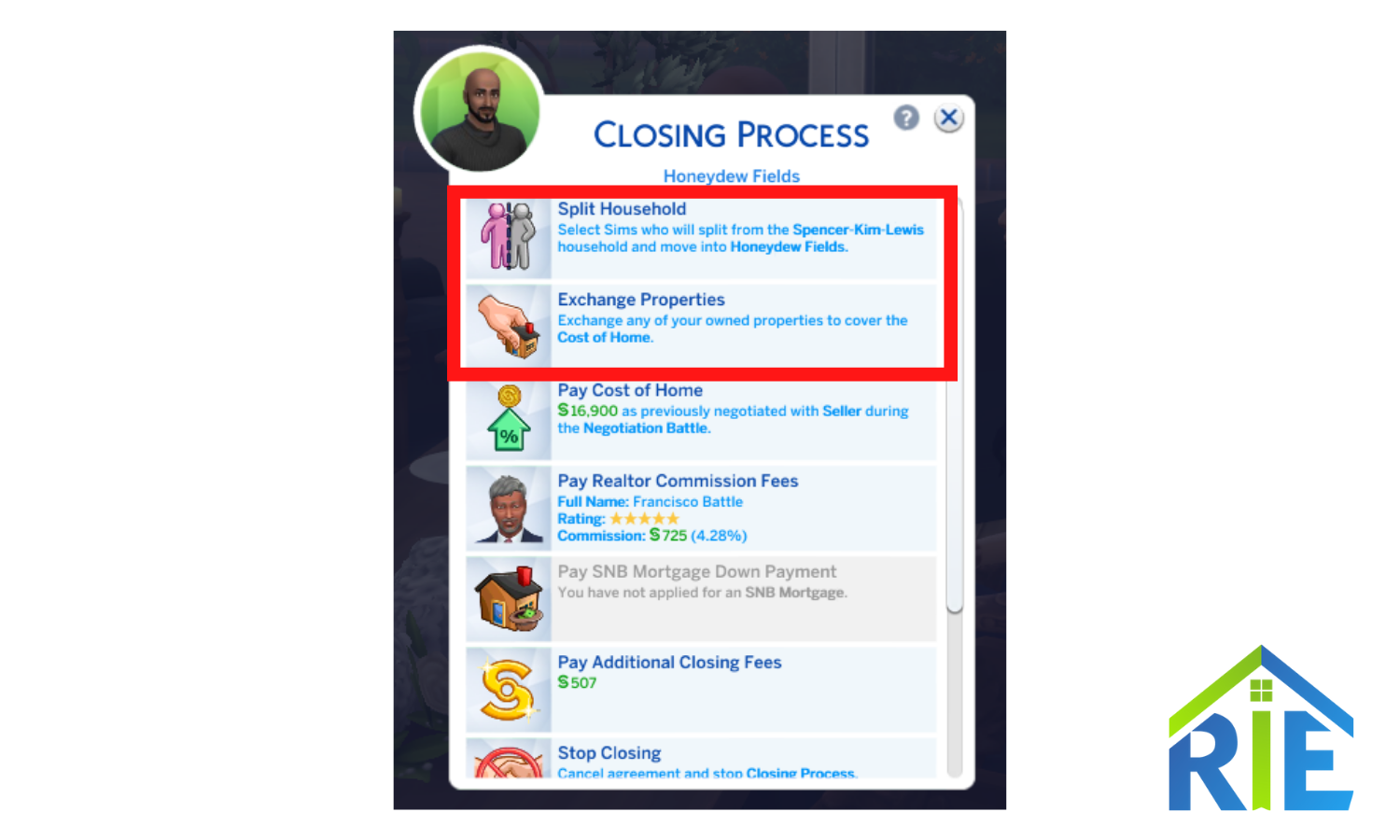 There is no longer a need to use EA's Move Household system with this update. It is still available if needed, but to get the dynamic experience R|E offers, we recommend using only R|E. Especially if you have multiple properties, it is best to manage acquiring and selling property as an R|E function to avoid future issues or confusion.

Bryan picked a top-tier Realtor to ensure he is getting the best deals with his future rental investments and the sourcing of his tenants. With Bryan's Wish List in hand, his Realtor produces a property list based on his requirements. They both head out to look and narrow it down to two properties, the Modern Dockside with a view or the Centrally Located Abode.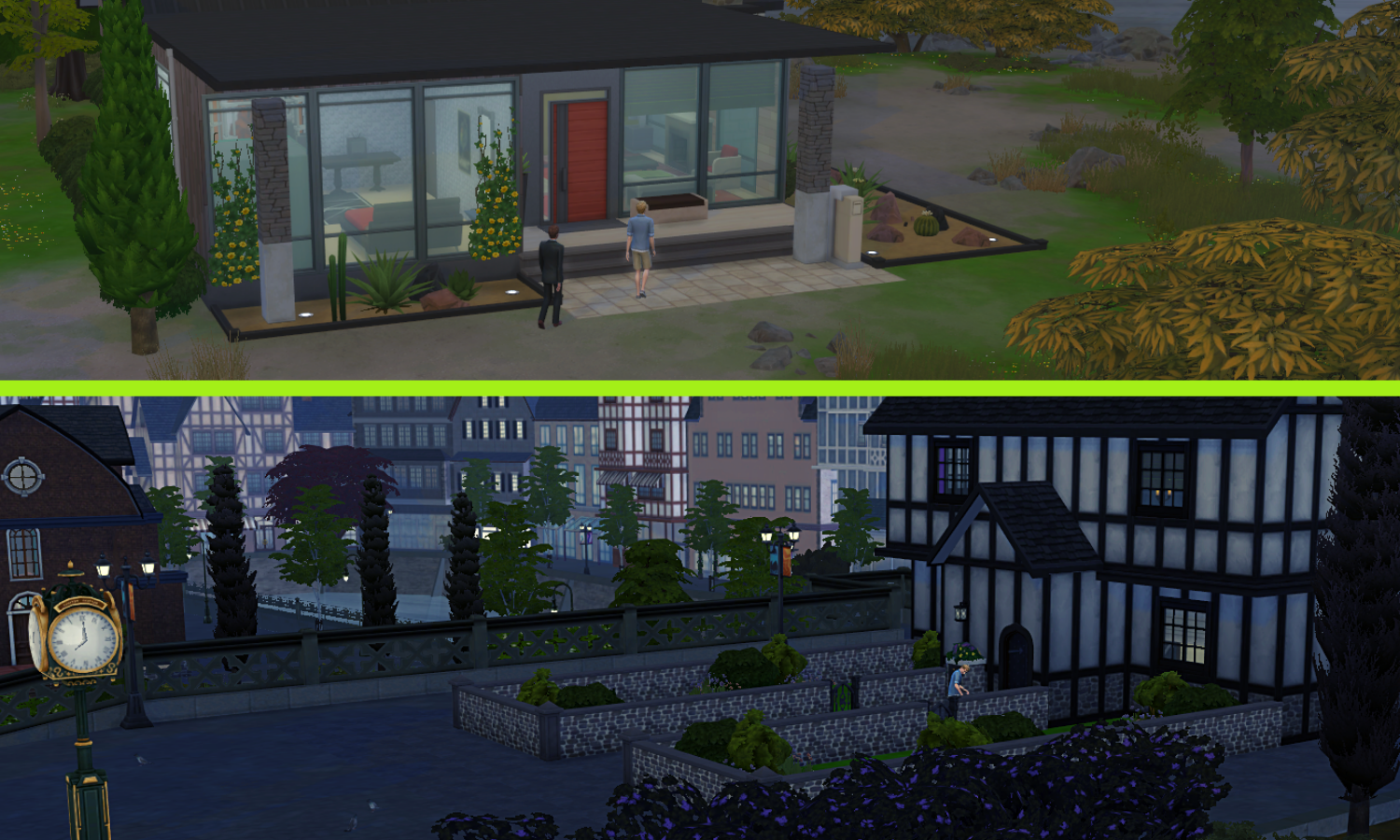 Though the Modern Dockside has better upgrades, those upgrades come with a price. Bryan feels that the Centrally Located Abode meets all he is looking for in his first rental property. Hopefully, he can get it at a lower price so he can then renovate the property with what was leftover from the purchase. All he needs to do is start a Negotiation Battle in order to get to Closing on this property.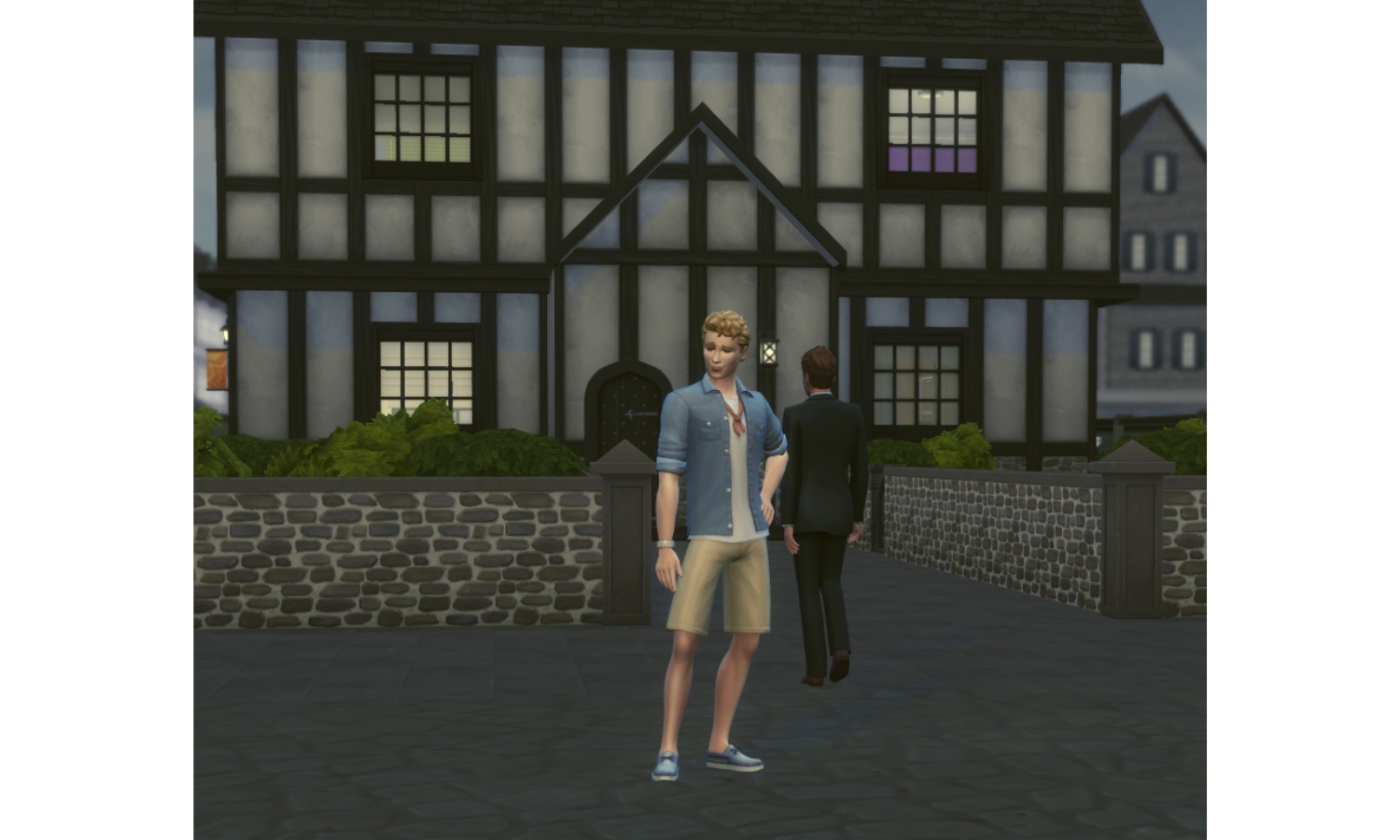 Bryan got the property he chose at a reduced price due to his fantastic Realtor's advice. With some updates, Bryan makes the Rental available for potential tenants with the help of his Realtor after marking this property, NOT his Main Home.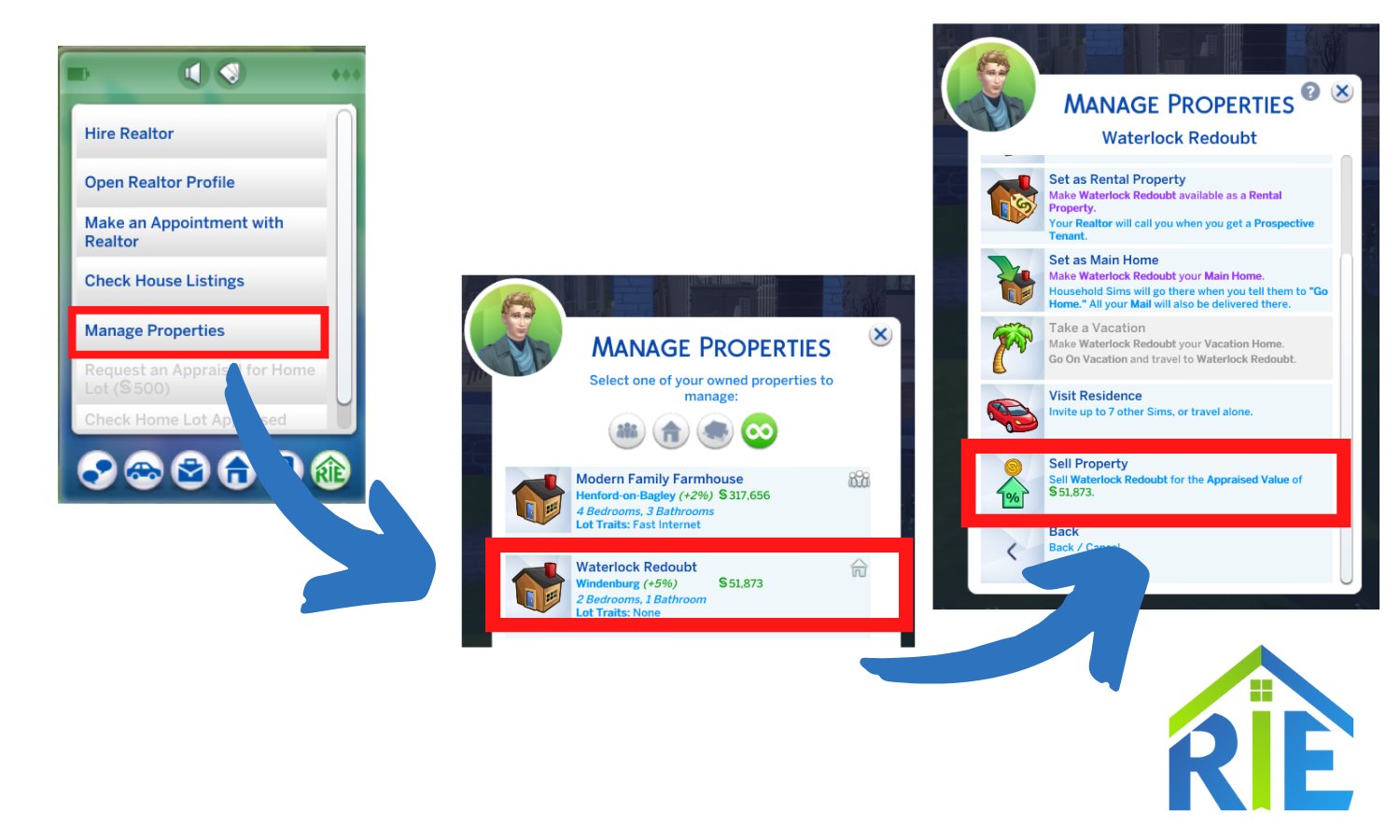 Now it is just the wait of finding the right Tenant to get the ball rolling.

Multiple Property Management
With version 0.2.0, the ability to own multiple homes was made available. This addition allows you to not only own multiple homes outside of EA's business property menu, but you can apply certain home services to each lot and get property taxes for each non-active lot. If you haven't guessed, things are about to get a little more expensive than they already are with this Mod.
In addition to multi-Bills support, you can switch out which home you want as the main dwelling for each Household and exchange properties for others. KEEP IN MIND WHEN EXCHANGING PROPERTIES, ANY LEFTOVER FUNDS WILL NOT BE REFUNDED BACK! This means Bryan could exchange his property for another home purchase. The house he currently owns is now worth more than the house he could buy, so any Simoleons left from the house sale will be dispersed as "fees" to the Llama Gods as tribute. 😂Your Sim will not see a refund for those "fees."
You can also sell properties without selling a Sim's primary residence or any other properties your Sim holds.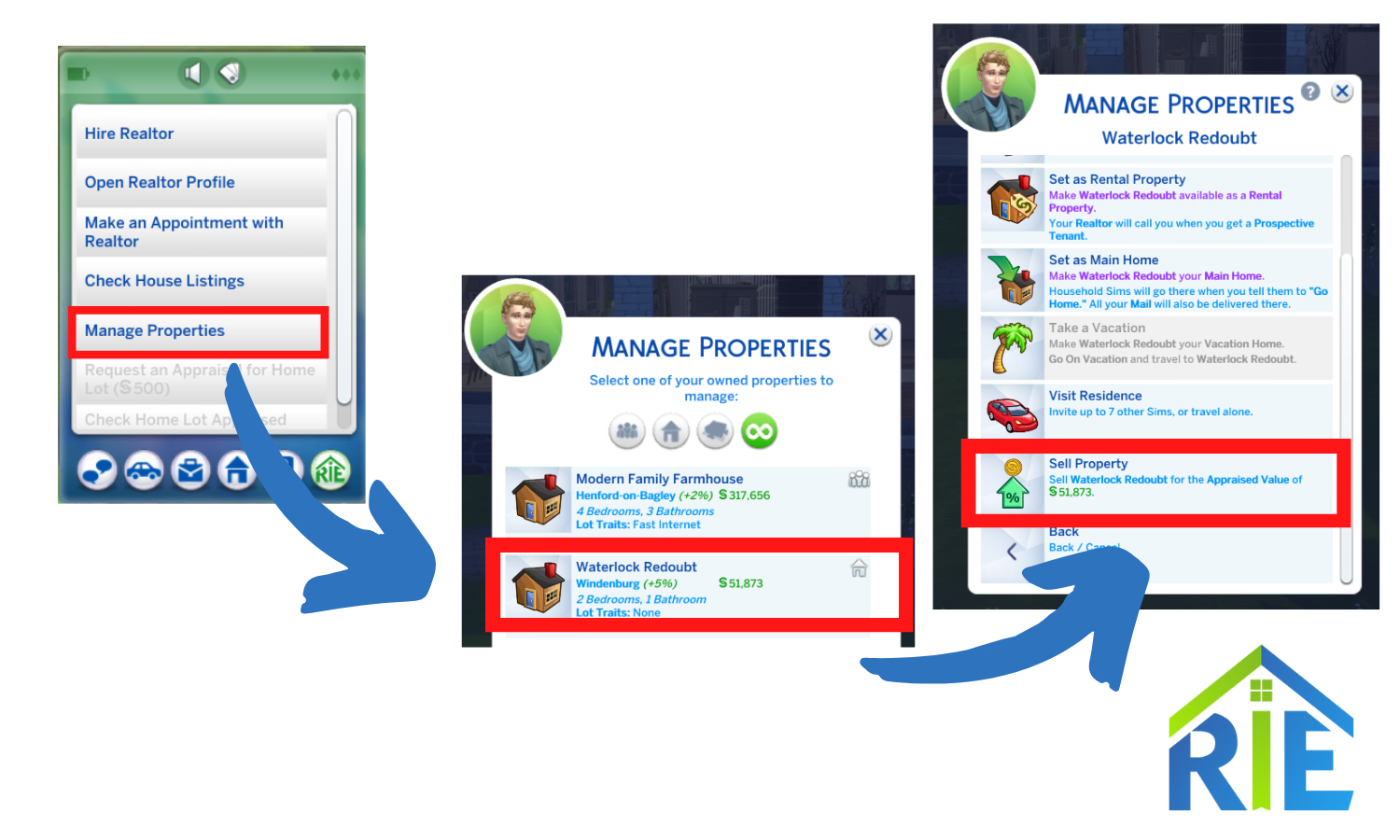 Rental Property Management
With Version 0.4, your Sim can also Rent out their additional properties to supplement or replace their income. Keep in mind that the Financial Center does not recognize this income yet! Follow the steps below to set up one or more of your Sim's properties as a Rental.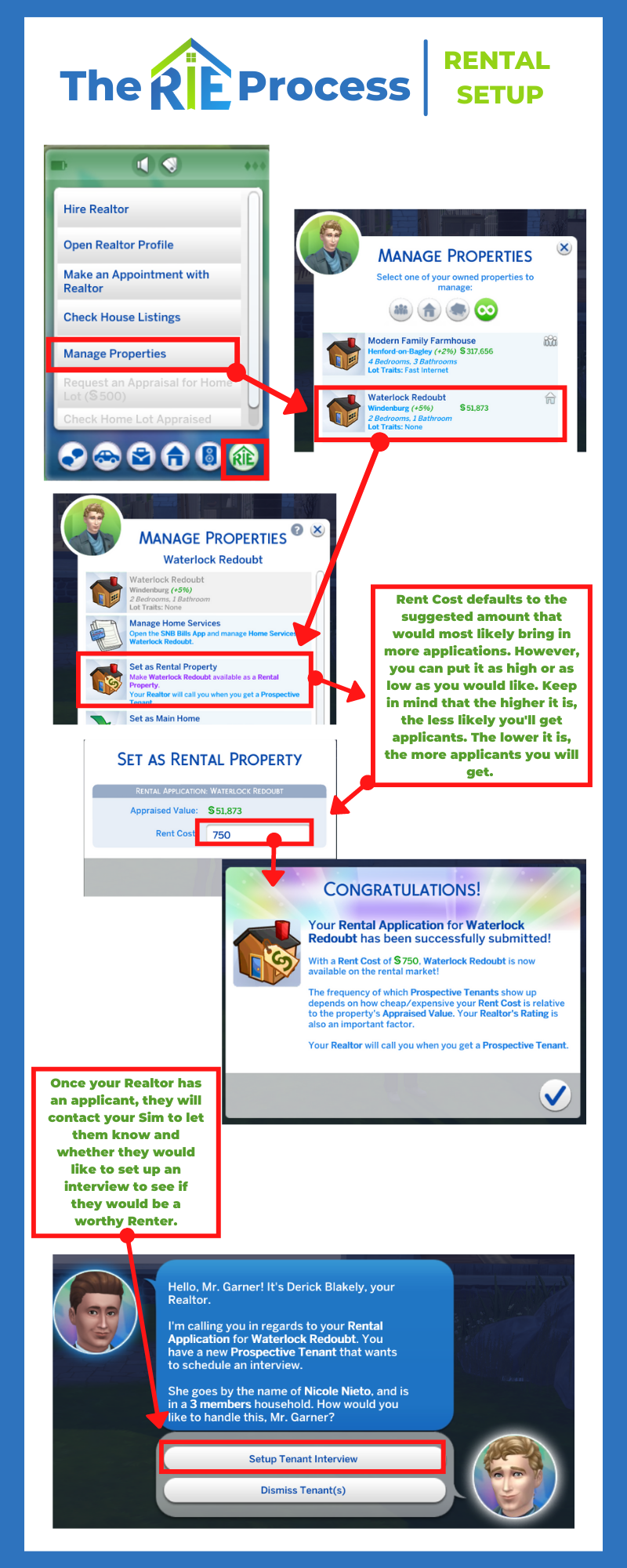 Bryan finally got an applicant to interview and set the interview. While there, he had some set To Dos, but they weren't required. I mean, when you know, you know, right? All he cared about was whether someone in the Household had a job that would be able to pay for the rent. After talking it through with the Nieto family, he felt pretty good about their situation and approved their application. Now only time will tell whether they will be a good tenant or Bryan's worse nightmare.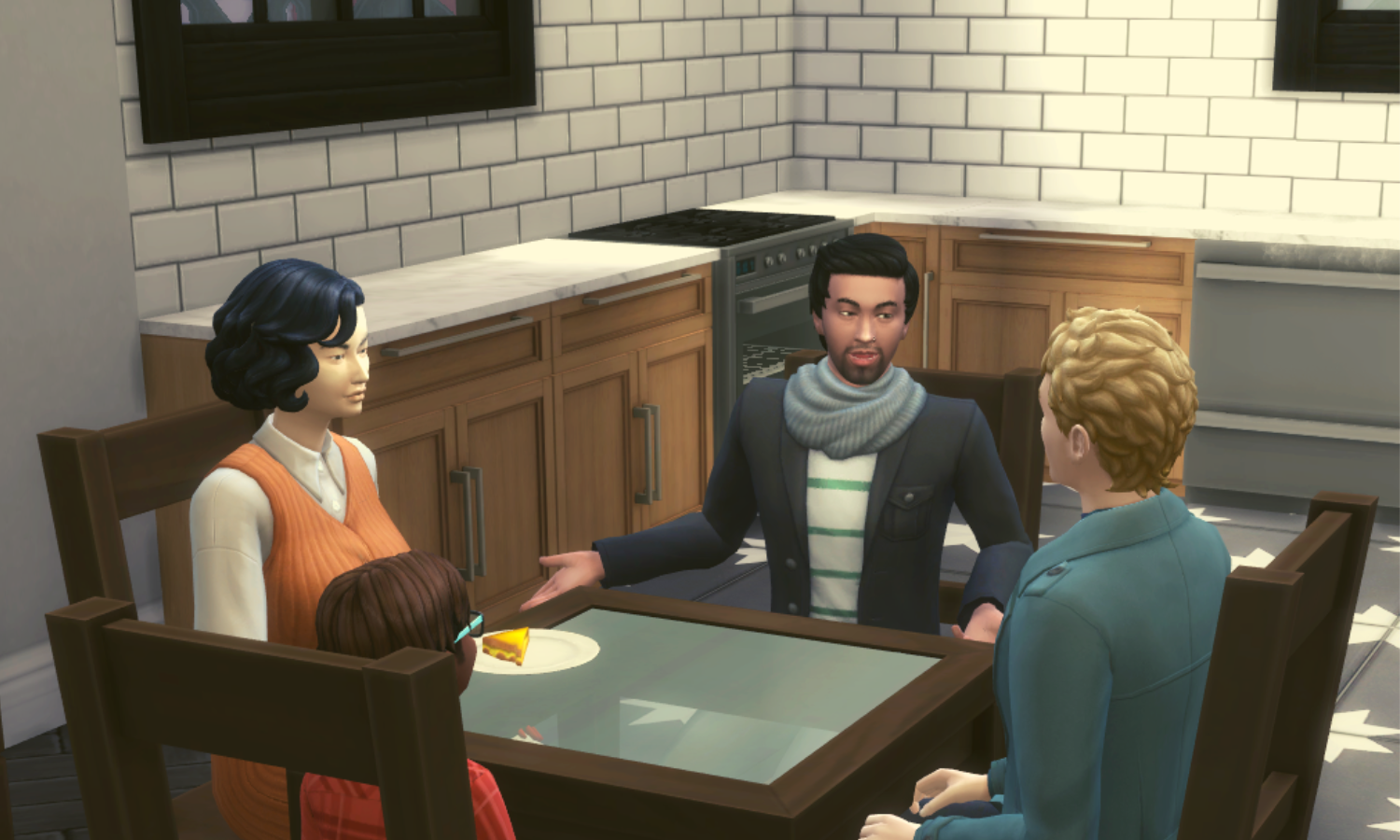 Landlord Tenant Management
During the Applicant Interview, your Sim will have the opportunity to get information on their Applicant and their Household. They can 'Get to Know' them, 'Ask about their Career,' and Decide whether they should be able to rent out the property they are applying for this day. Your Sim technically doesn't have to do all the interactions. If they know the Sim and feel confident they can make the rent each week, you can click to 'Make the Decision.'
RENT COLLECTION
Once you accept the Applicant, they become a Tenant of your Sim and will make weekly payments...or one hopes they will! Yes, that's right! There's a chance they may not pay at all. If the Tenant(s) pay on time or pay their late rent plus the current week's rent, it will show up as collectible rental income in the Manage Properties - Manage Rental Property menu. This money is then deposited into the Household Account once initiated.
LATE FEES
In situations where the Tenant doesn't pay their rent, the Tenant will be charged 5% of the late rent. The Mod will keep up with how late they are and how many late fees need to be applied. This late fee is additional income for your Sim once their Tenant finally pays.
EVICTION
Another option within the Manage Properties - Manage Rental Property menu is the ability to Evict your Sim's Tenants. This option shows up every time their Tenant is late, and you can also do it in this menu. There is a charge of §150 for each eviction in order to pay for the processing of the eviction as well as having the Realtor try to find another applicant or future Tenant.
PLEASE BE AWARE THAT EVICTING A TENANT BEFORE THE LEASE HAS ENDED WILL RESULT IN NON-PAYMENT OF MISSED PAYMENTS.
CANCEL APPLICATION
When your Sim doesn't have a Tenant, they can cancel the Rental Ad/Application so new applicants can't apply. Then your Sim can keep the home as a Secondary home instead or start over with a new Ad and new rent cost to appeal to different applicants.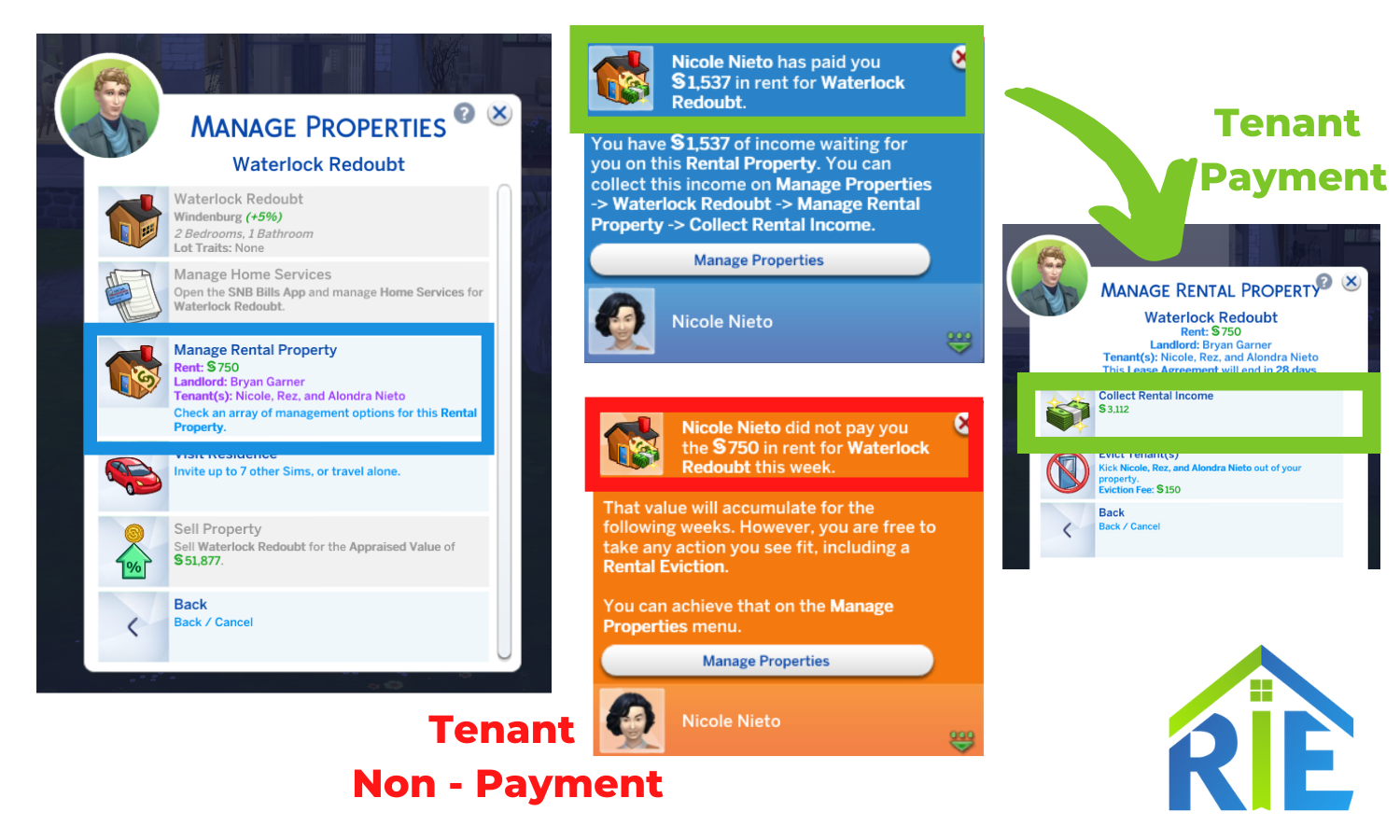 LEASE RENEWAL
A Lease Agreement is signed when your Sim approves the Applicant's request to rent the property. This Agreement last four Sim weeks, and at the end of that period, your Sim has the opportunity to extend the Lease for another four weeks at the current rent, change the rent amount for another four weeks, or evict the current Tenants.
Enhanced Tenant Experience
With version 0.4.0, your Sims can rent from other Sims or rent multiple properties at one time. In order to get started, your Sim:
MUST have a Realtor to help pick out properties that match the Sim's criteria.
The Wishlist MUST include the value of the lot as the Value Range and NOT the rent amount. A suggestion would be to do a range of §1,000 - §500,000 if you're unsure of how much to look for. (You can also utilize other criteria options to narrow the search as well).
Once the Realtor calls back with a listing, you can then choose a property to rent out for your Sim's Household through the new "Rent a Property" option within the R|E menu.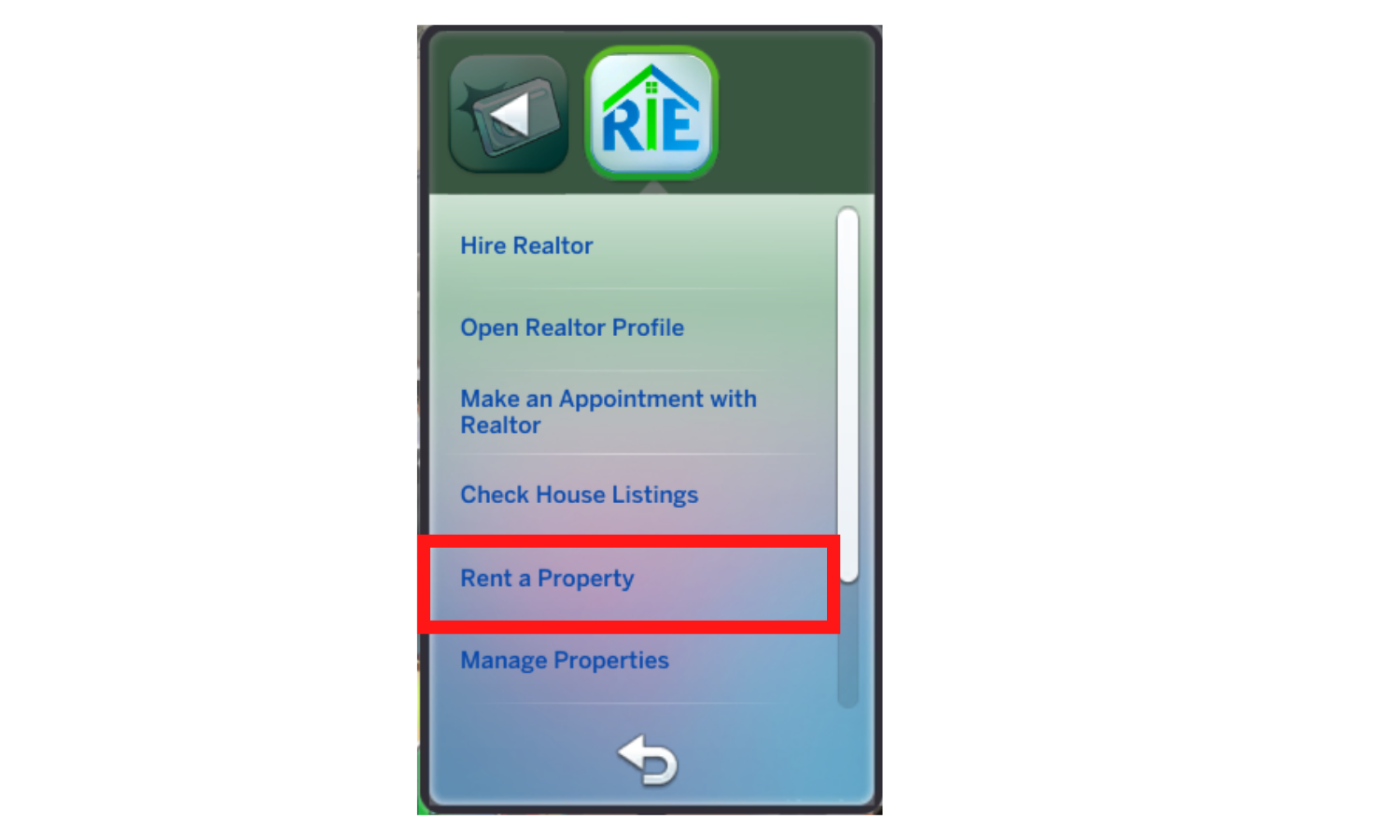 You have three options, Apartments, Empty Houses your Sims can Rent, or Empty Lots. Empty Houses should contain any properties another Sim owns and is looking to rent out to another Household.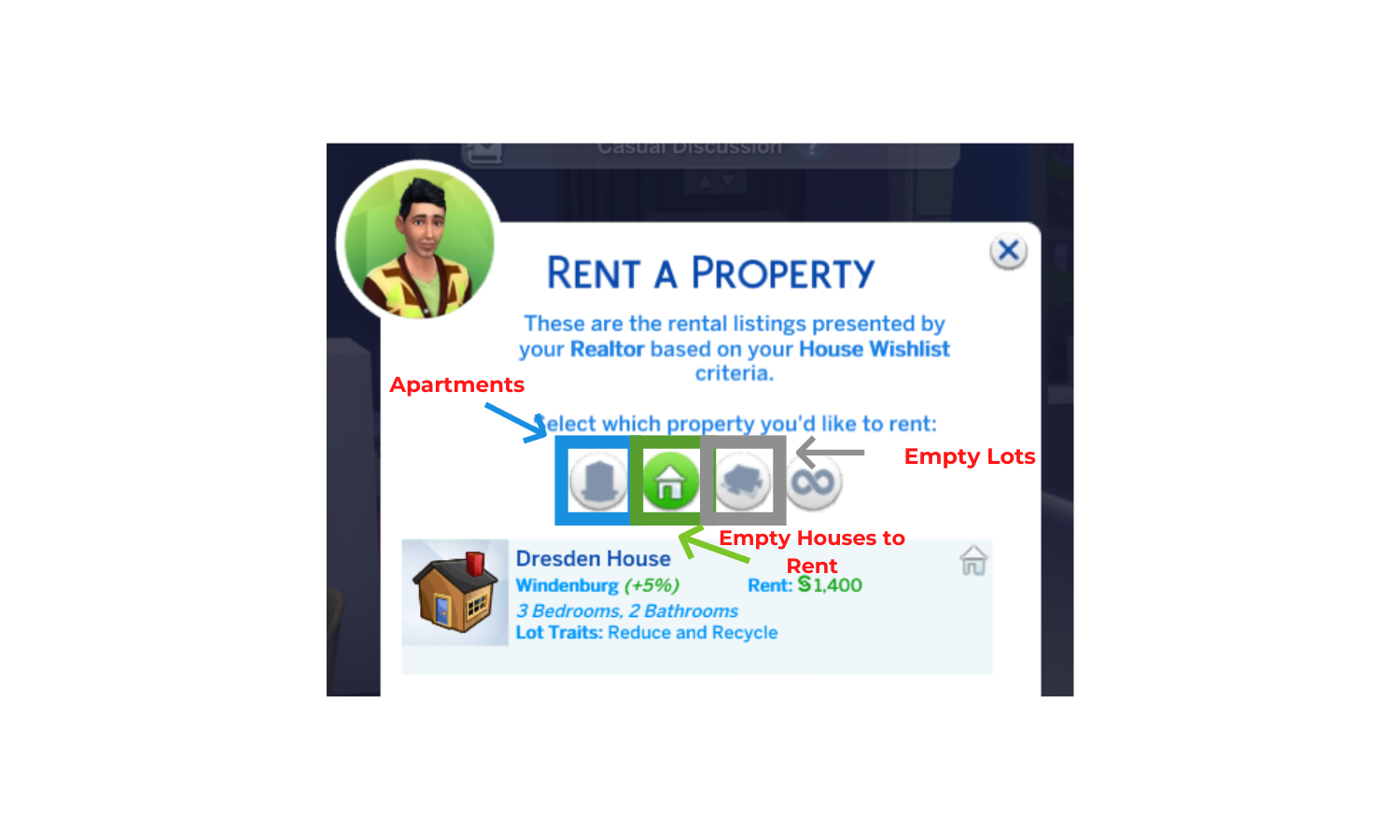 Once you pick a house or apartment to rent, your Sim will then have the option to schedule an Interview with the Property Owner. Your Sim needs to impress the Owner/Landlord enough to secure the property as an additional rental or new main residence.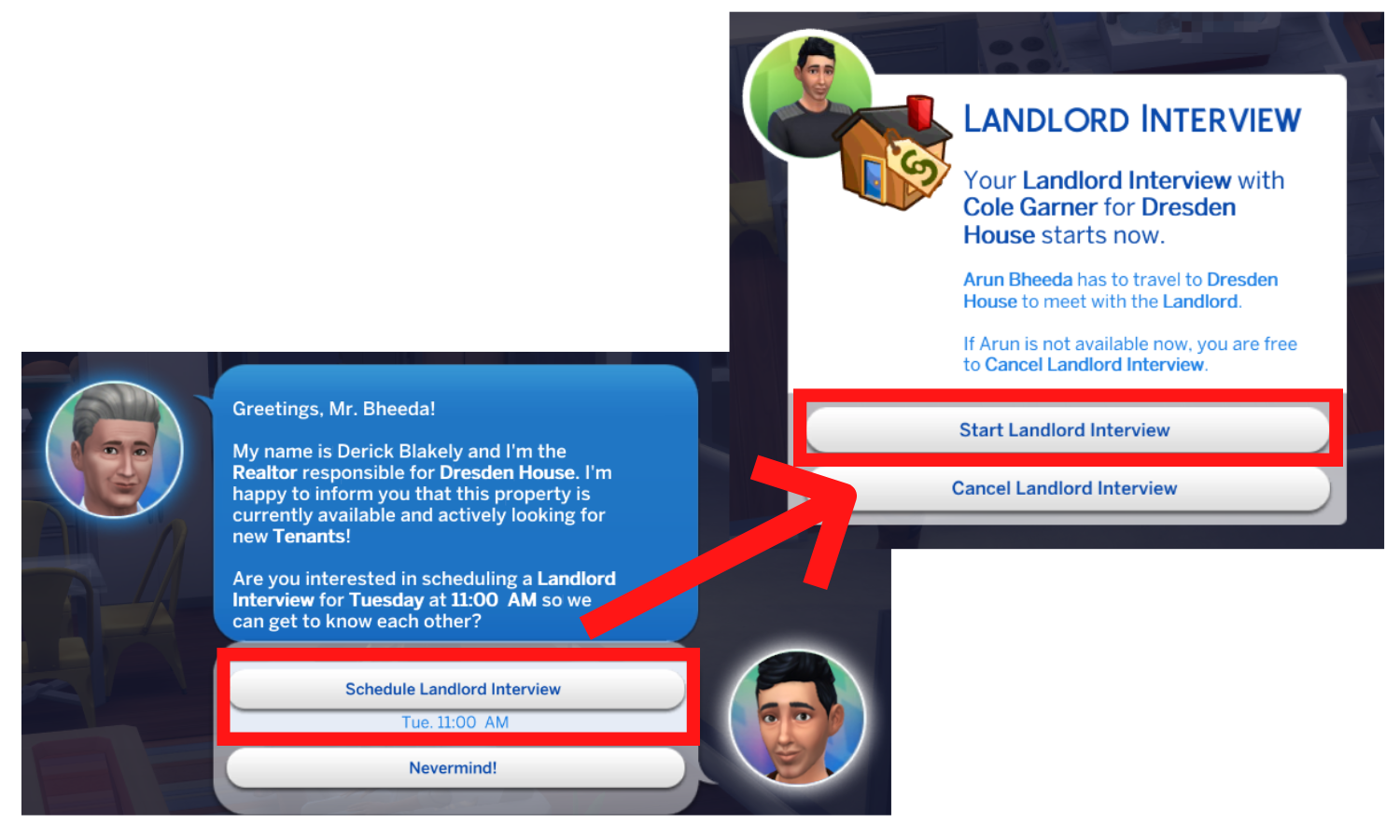 **Please note that this will bring the whole Landlord Household to meet the potential tenant.**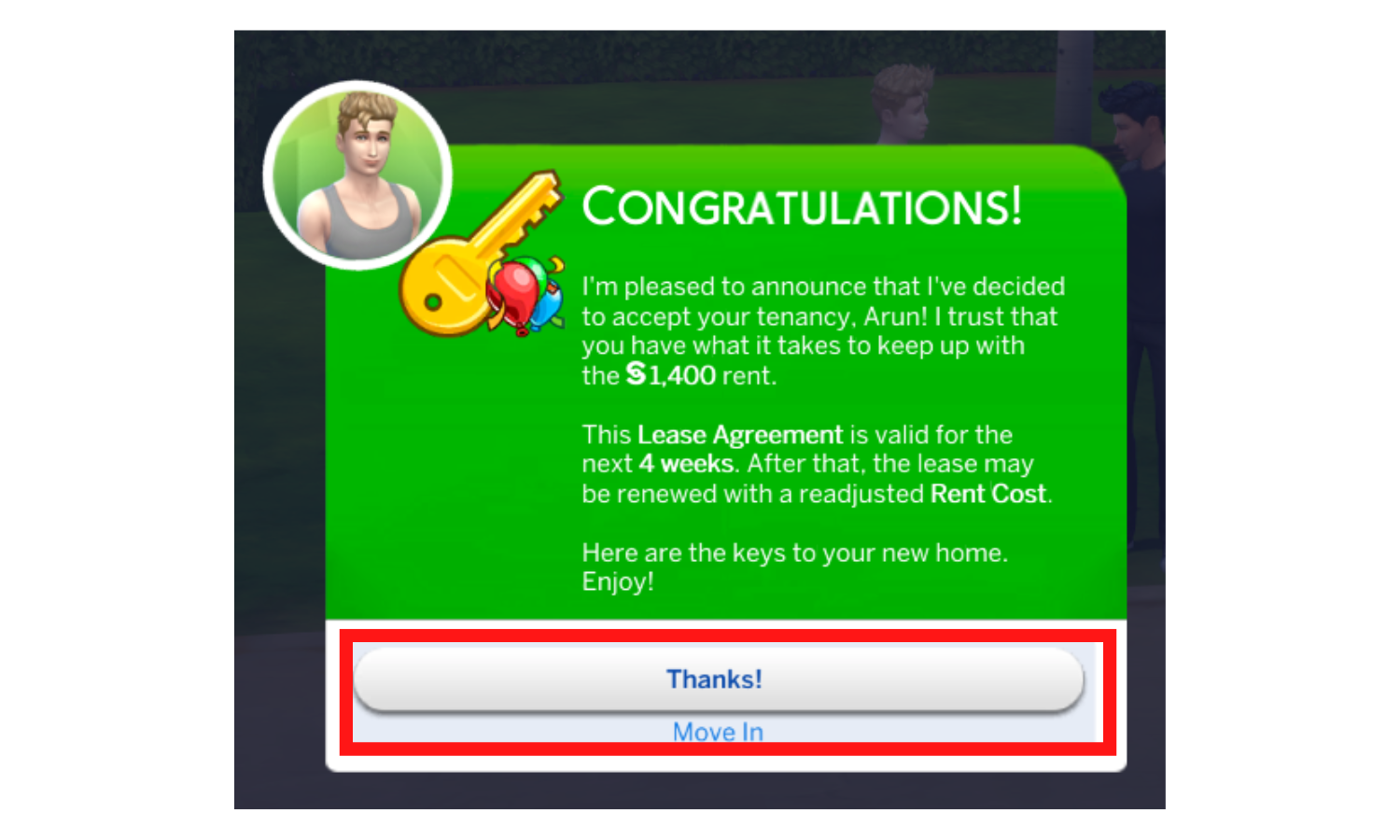 If they suitably Impress the Landlord, they will be given the opportunity to move into this new rental. If you find you do not like the property, you simply cancel or end the event and send your Sim home.
Once you accept this new rental, your Sim can move out of their old or owned residence, make the new rental the main residence, and set up services.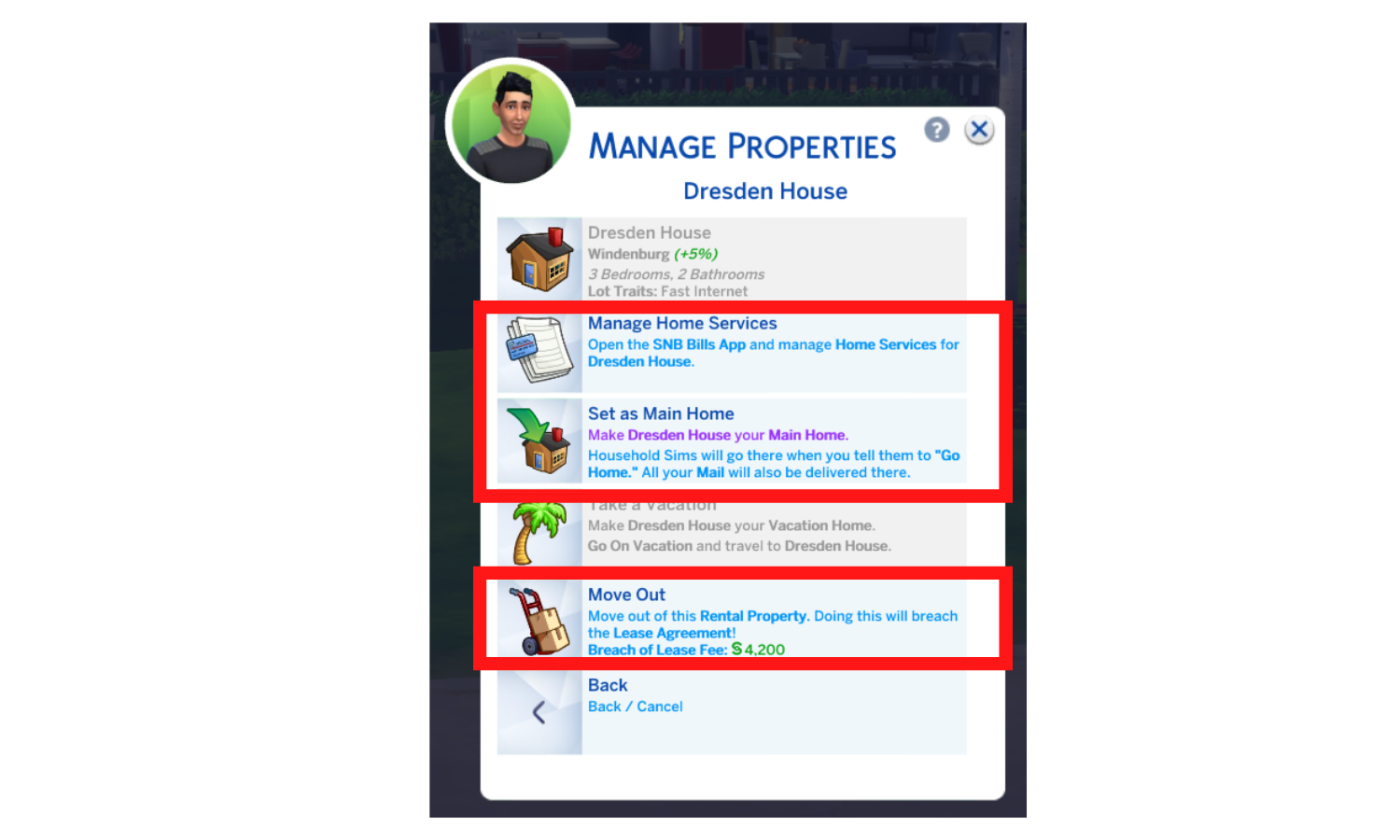 Appraisal System
The Appraisal System is still in place as this is pretty much foundational for R|E and will be expanded upon with an update to this version. This is part of the closing process, but you can complete this task any time the Appraiser's office is open. This option will be available to you Monday - Friday from 8 am - 5 pm. Once you select this option, you will get a pop-up confirming that an Appraiser will be out to assess your Sim's property.
The Appraiser will go around your Sim's property, taking pictures and notes (sound familiar? 😂). Once done, you will get a pop-up showing the assessed value you could sell your Sim's property for (in the future, it will be used to allow your Sim to set up a line of credit at an SNB - Financial Center), and the elements that affected that value.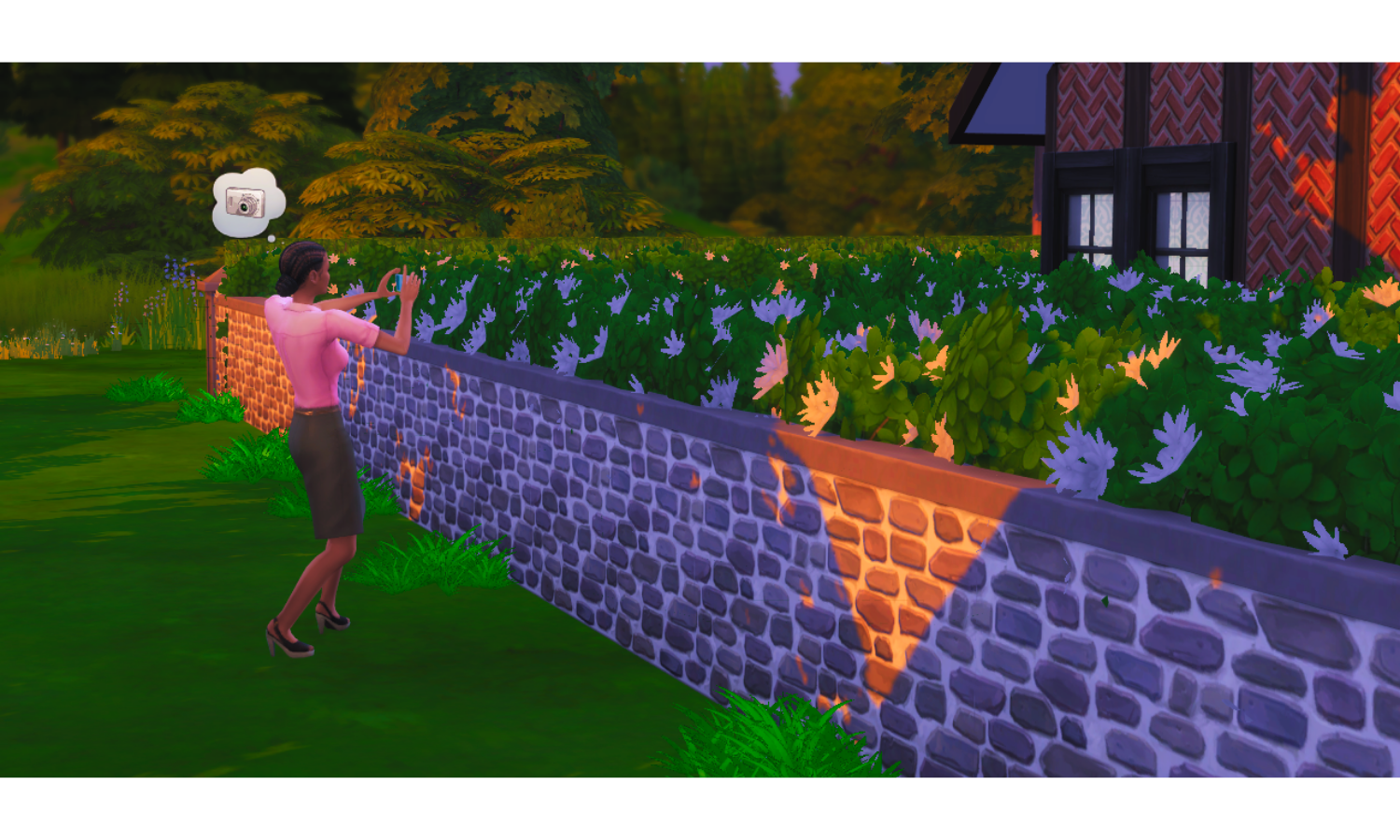 After a lot has been appraised, you can always recheck the value in the same phone menu with the option "Check Home Lot Appraised Value."
With version 0.4.0, additional appraisal factors can make your Sim's properties more or less than expected. Giving you that more dynamic real estate market.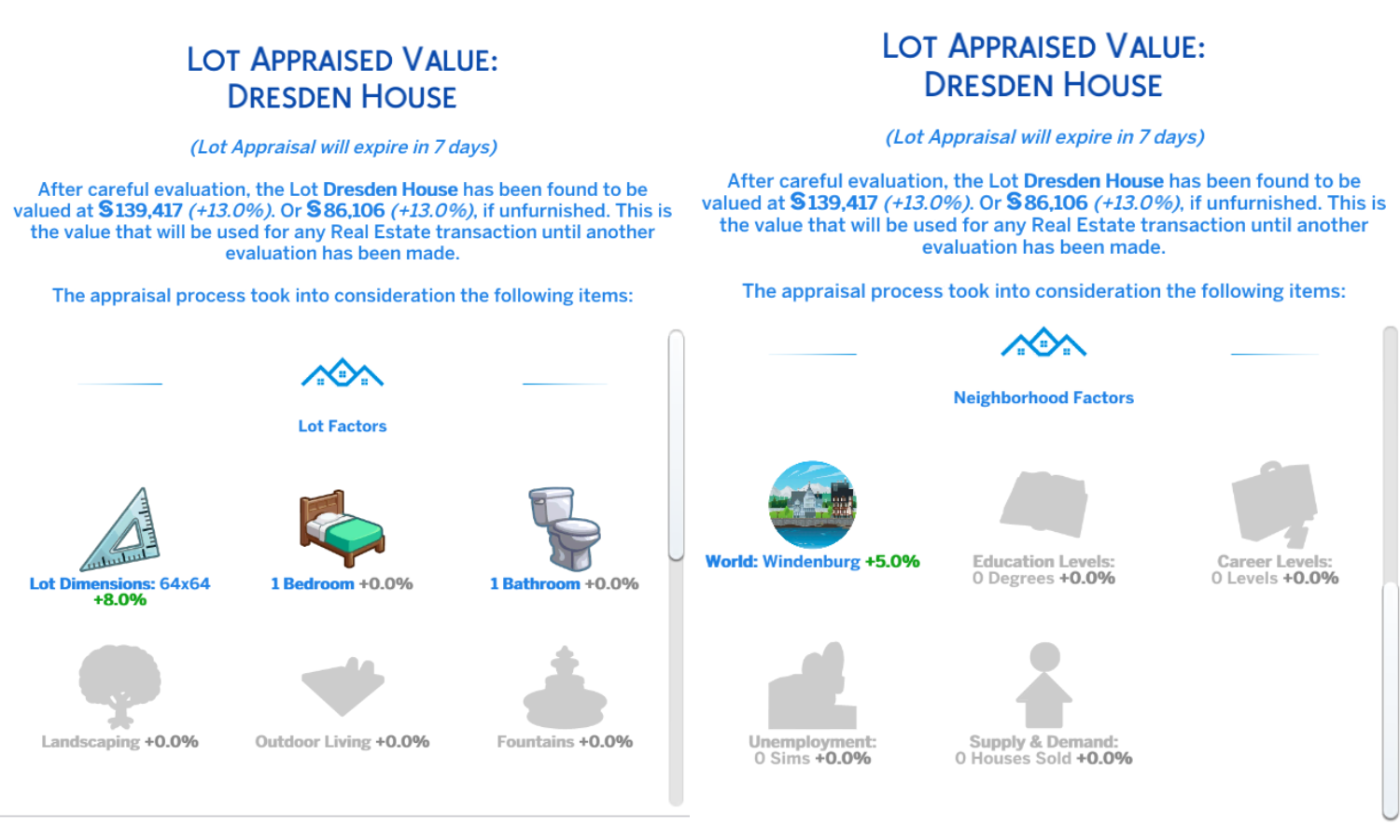 *PLAY TIP: If you want to start a small flipping business (or buying, renovating, and then selling) for profit, this is a way to do this, especially when we add additional factors that adjust the value according to curb appeal.
Conflicts/Issues/Notable Items Observed:
You can still bypass the R|E system with EA's Move system as normal. You just won't be able to see the adjusted property value.
The storyline showcased here talks about the EA roommate system. You can still use this system to provide additional income to your Sims, but you will need to ensure the main residence is the place you want the roommates to stay for them to show properly.
If you have MCCC's Free Build setting enabled, it will make buildbuy purchases on your Sim's secondary lots FREE! Turn this MCCC setting off to make it not so with R|E in play.
Compatible With:
Patch 04/26/2023 1.97.62.1020 / Mac: 1.97.62.1220
Credits
TOOLS USED:
Zerbu: Mod Constructor (V4)
Blender
STRINGS INCLUDED:
Simplified Chinese
Traditional Chinese
Czech (0.4.0.6)
Dutch
French (0.4.0.6)
German
Italian (with additional assistance from MassimoSims)
Korean
Polish
Portuguese (BR)

Russian
Spanish
TOOLS USED:
Zerbu: Mod Constructor (V4)
Blender
Mod Support/Assistance:
If you are experiencing an issue with an SR mod, please head over to our Discord server channels: #simrealist-mod-support or #patreon-mod-support (https://discord.gg/97hyxrM).
To connect a Patreon Account to Discord for support on Patreon versions, please follow these instructions: https://support.patreon.com/hc/en-us/articles/212052266-Get-my-Discord-role
Download
Click download now to get access to the following files:
SimRealist_-_RE_0.4.1.1.zip
3 MB
SimRealist_-_RE_0.4.1.1 (Traditional Chinese Version).zip
3 MB